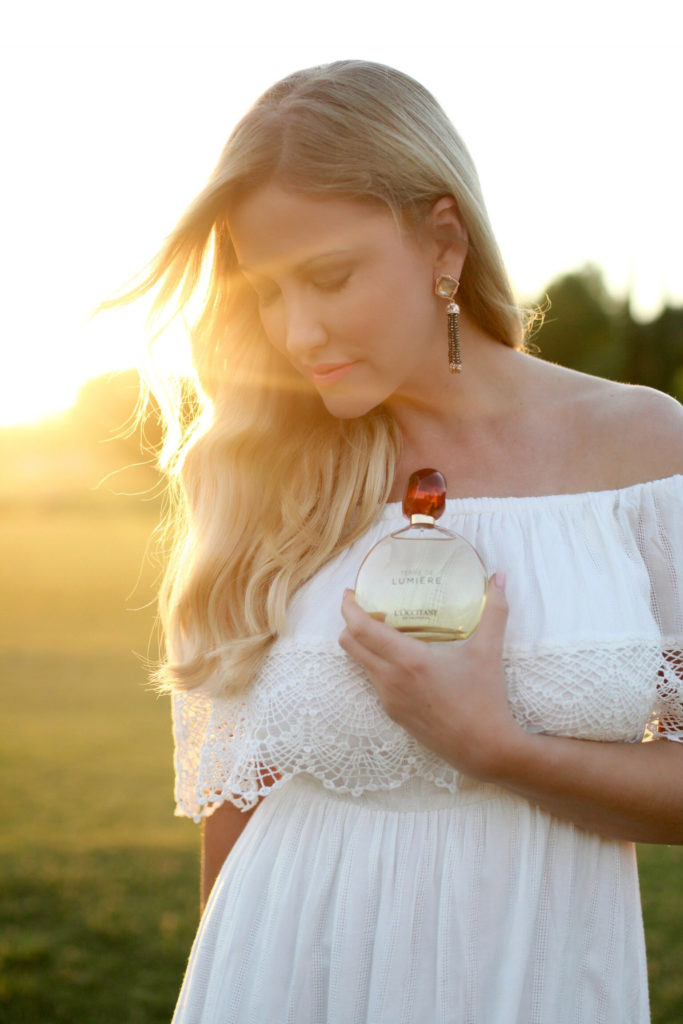 Dress: Lush, Earrings: Kendra Scott, Fragrance: L'Oocitane
If you're one of those people that finds a perfume they like and sticks with it for years and year, then we are not alike!
I love to change my fragrance of choice as the seasons change, always leaving me on the hunt for my next go-to. With summer fast approaching, my good friends at
L'Occitane
kindly shared their new fragarence line with me, and I am hooked!
For my summertime fragrance, I tend to lean towards a warmer, more sophisticated scent, bold enough to withstand the summer time temperatures, but maintain a fresh and girly base.
The new
L'Occitan Terre De Lumière collection
embodies everything I love for summer, tempting me all the more to book a Mexican beach vacation composed with nothing but margaritas, a lounge chair and the warmth of the summer sun to fill my day.
Thank you
L'Oocitane
for getting me summer ready and sharing your new fabulous fragrance with me!