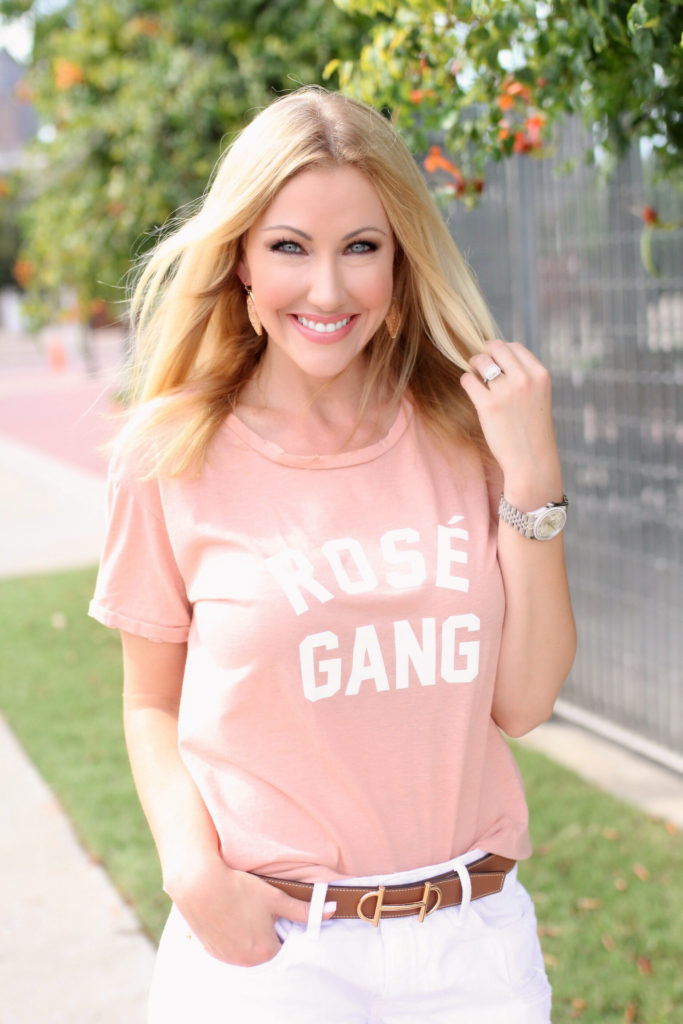 Tee: Private Party
There are a few reasons that I love graphic tees!
1. They are comfortable
2. They're super cute with jeans and a pair of heels
3. They make me laugh
The main reason I buy most of my graphic tee's is based on #3, they make me laugh! I can't help myself, I am who I am! And what I love is that most of you are just like me! I get more compliments on my social media about my graphic tee's than anything else which means you are totally my people! I love that!
With that being said, I thought I would share some of my favorite graphic tee's with you all today, starting with the newest edition to my closet, this "Rose Gang" tee that has some super cute distressed detailing! Definitely worth a peek!