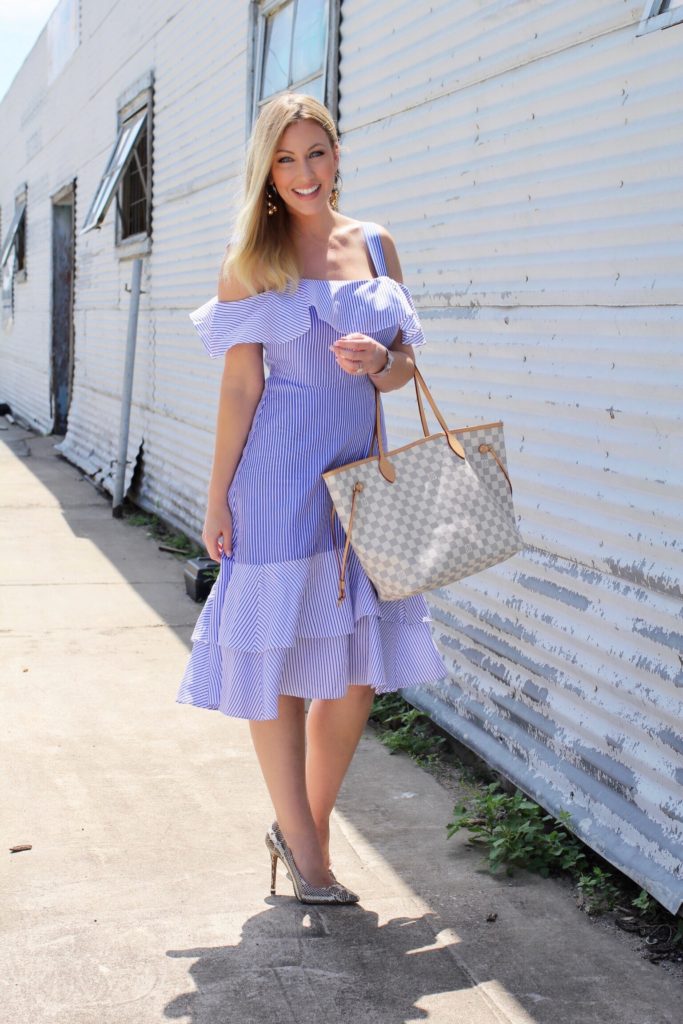 Dress: J.Crew (Also available in Orange and Black), Shoes: Michael Kors (Old, Similar), Bag: Louis Vuitton (Also Love), Earrings: J.Crew(On Sale), Bracelet: Hermes
Being a "Real Housewife", having a closet full of dresses is almost a qualification, if not a requirement. There are so many dinner parties, charity events, trips, etc. You name it, I probably needed a dress for it. Well thankfully, I love dresses…primarily because I don't have to wear pants. Leading into summer, dresses are my BEST friend on a hot and sticky day! I have recently updated my summer dress collection, and wanted to share my top 5 new favorite summer dresses with you all!
The Essentials:
The Playdate Dress– It's simple, it's cute, and it can be worn with flats! Sold yet? Perfect for a hot day in the park, lounging under a tree while the kids play and mama catches up on her People Magazine. Mommy duty can be cute too!

The Pool Party Dress

– You want something you can easily throw on over a swimsuit, but provides a little more sophistication than a cover-up would. I love the pops of color and fun slit on this option!
The Transition Dress– Perfect for a girls night, or date with the hubby, this dress can either be a fun night on the town, or a high fashion statement paired with pants! Who doesn't love a good two-for-one?
The Vacation Dress– Nothing says vacation like a silky soft, yellow maxi dress! The airy high-low design paired with the fun pop of color can take you into any situation on your next trip out of town.

The "Mama Had Errands To Run" Dress

– "Mama has errands to run and you if you want _____ you're going to have to behave." You've said it plenty of times- you know you have! This adorable dress can be perfectly paired with a cute pair of sneakers for a quick grocery store run, or trip to the mall with the little ones.