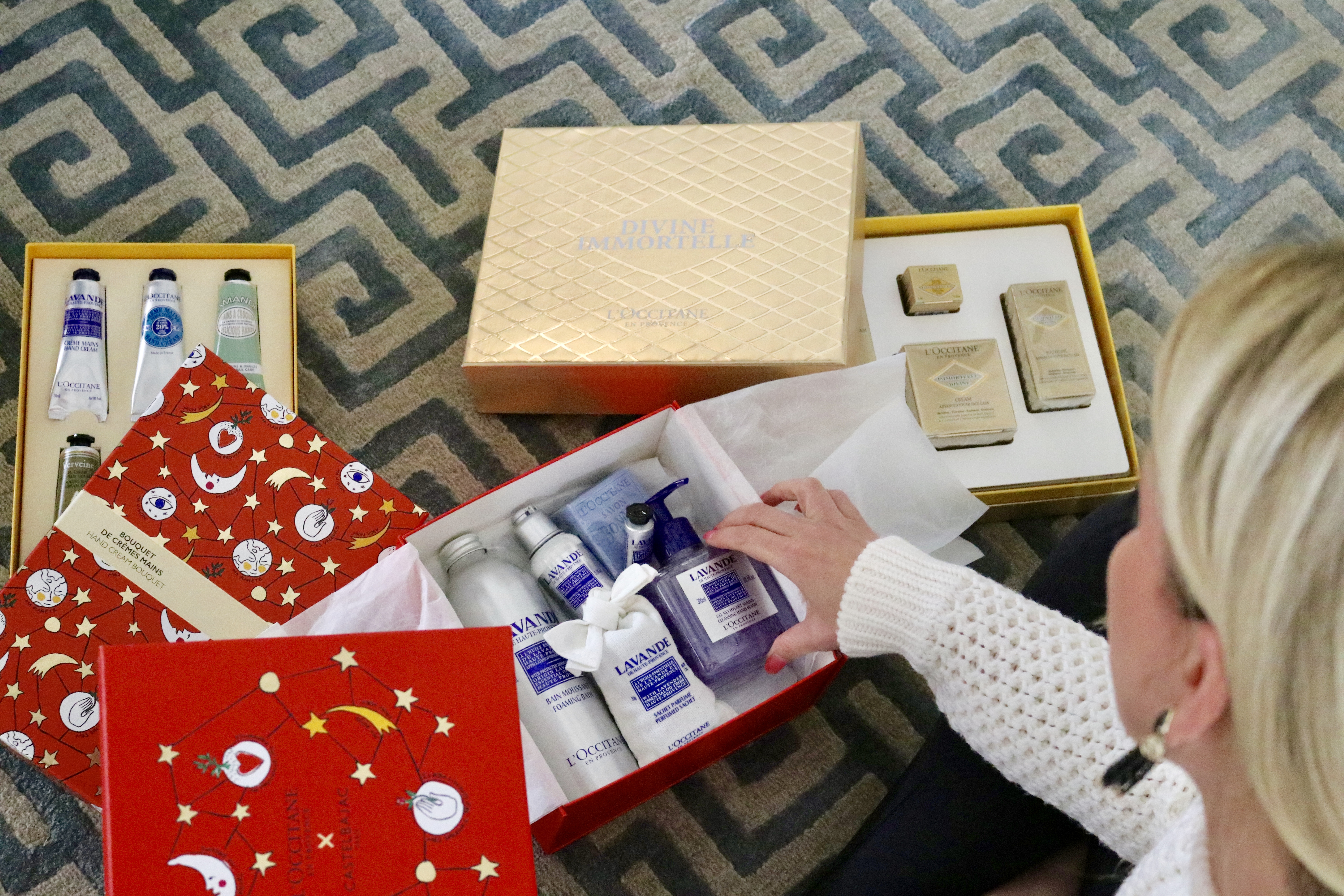 The holidays creep up on me every year and I always feel like I am scrambling to get everyone's gift purchases, wrapped and shipped on time. It seems like no matter how far in advance I start my shopping, I am always down to the wire. There are a few holiday gift-giving situations in particular that I am working to avoid at all costs this year and they are these: What do you get your in-laws? What is a great gift for co-workers that won't break the bank? What do you give the person that gives you a gift that you weren't expecting? I think I have found a gift set that can cover all of my bases when it comes to those awkward gift-giving situations and the answer lies in these L'Occitane Gift Sets!
As you know, I am a huge fan of everything L'Occitane but knowing that they can relieve some of my holiday stress with their fabulous gift sets makes me love them all the more. This year, L'Occitane has three gift sets in particular that I am loving and stocking up on for the holidays.

Here is why this is a great, fool proof gift for just about everyone in your life.
1. You know L'Occitane makes high quality, wonderful, highly praised products that your recipient is sure to love.
2. The price point is amazing with sets ranging from $14-$199
3. The packaging is super cute so there is no need to worry about any additional wrapping.
4. These are products that you probably already use on a daily basis so it makes it more personal than just giving someone a candle, you can back up the gift with a personal touch.
The first gift set that I picked up is the Hand Cream Bouquet which includes a set of 6 iconic hand creams from L'Occitane's collection. This is a great gift for co-workers, neighbors or those last minute people that you forgot to pick up a gift for. The second set is the Fragrant Lavender Collection which includes all sorts of lavender goodness from the Lavender Foaming Bath (which is a personal favorite in my home) to the Lavender Perfumed Sachet. I am giving this gift set to some close friends and anyone that I know could use some unwinding during the holidays. The last set that I picked up is my personal favorite and that is the Immortelle Divine Anti-Aging Collection. This set includes the Immortelle Divine Cream (which I love), the Immortelle Foaming Cleansing Cream, Immortelle Youth Oil and Immortelle Divine Eyes. This is the perfect gift for the in-laws that you never know what to get! I personally use all of these products in the Immortelle Divine Anti-Aging Collection so I know they will be a hit under the Christmas tree as well.