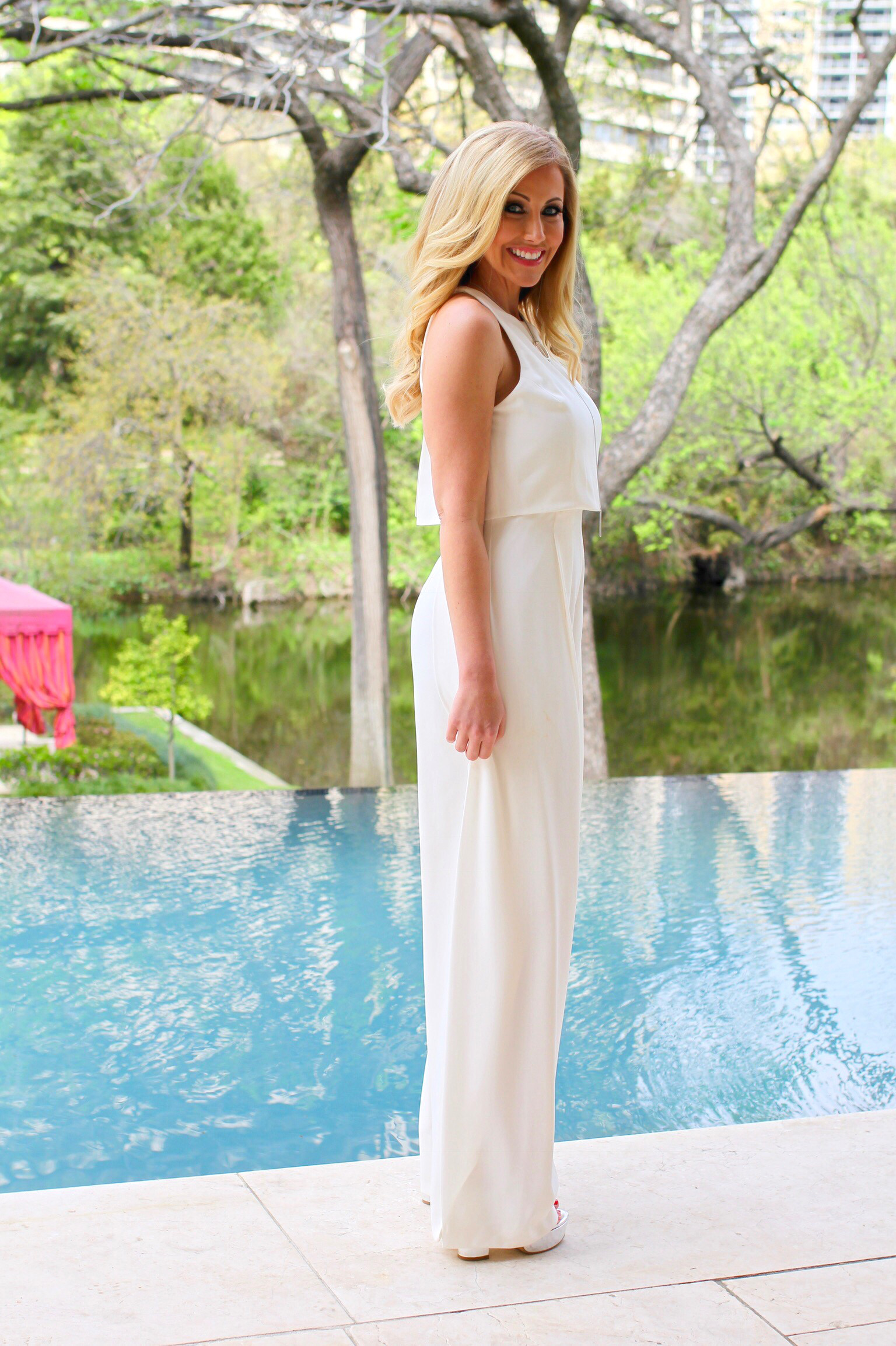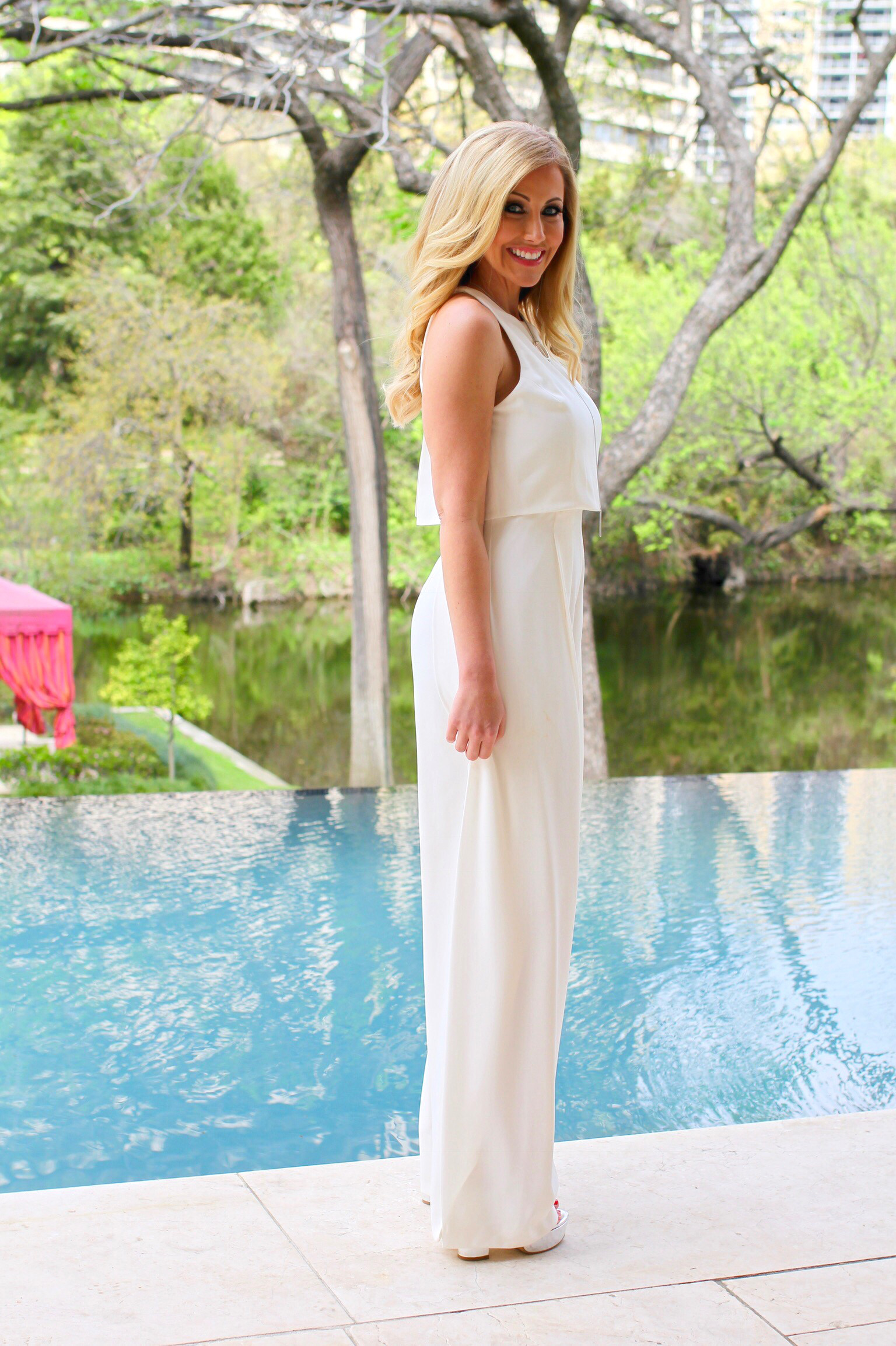 Jumpsuit: Jill Stuart,  Shoes: Charles David, Necklace: Jenny Bird, Earrings: Jenny Bird
Whenever you style an outfit, you start with the dress, then find the shoes, and top it off with the perfect accessories, right? Wrong- well at least with this outfit. While strolling through the mall this past week, getting ready for my trip to Palm Desert, I came across the most amazing, insanely comfortable, Charles David chunky heels that I was going to make work, and no one was going to stop me. I have never been into the chunky heel trend, I am more of a stiletto girl, but these beauties left me speechless. 
Okay, so I found my shoes, now I need to find the rest- the race was on! I wanted to do a jumpsuit, for something light and airy and we were going to the desert, but I didn't want to cover up this shoe! No way! Until I came across this Jill Stuart jumpsuit that had a slit up the side! *Jaw dropped again* SOLD!
Now I have the jumpsuit and the shoes, we are back on track, I need jewelry. I stumbled upon this super chic Jenny Bird Rhine set, under $100 each. You know I love a good find! Any chance you get to look more expensive for less is a yes!
And that my friends is how my Easter outfit was born! Ta-da!
I hope you all have the most amazing day! Like I said- we are in Palm Desert, spending the weekend by the pool, with the family (far away from the Coachella festivities)!I haven't put on real shoes in over 48 hours- I am a happy camper!
With Love,❤️
Steph