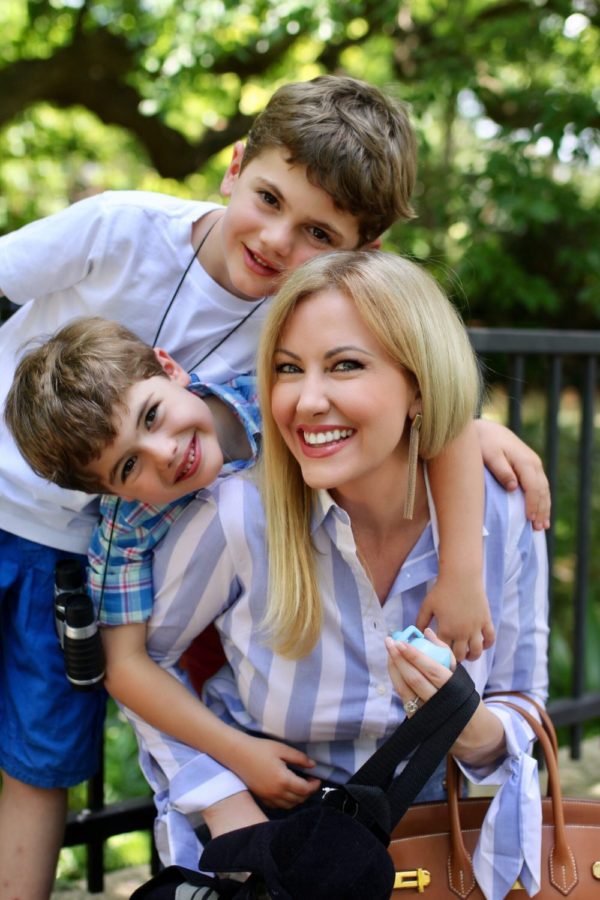 Top: Banana Republic, Shorts: Banana Republic, Earrings: Loren Olivia, Bag: Hermes, Shoes: Chloe
(All bolded words are clickable links)
This past week was the boys first official week of summer and I could not be happier to have these next few months to spend with my two favorite little guys!
The DFW area has so many incredible activities for kids to keep summer exciting, without breaking the bank.
This week, our destination of choice: The Dallas Arboretum!
Chance went on a field trip to the arboretum earlier this year with his class and has been dying to take Cruz (the fact that he wanted to show his brother so bad melted my heart), and we finally found the time to go! The boys had an amazing time running through the rolling gardens, feeding fish in the coy pond, enjoying the children garden, getting lost in a maze, and of course, playing in the water fountain! We made the mistake of going in the middle of the day, where the sun was hot and ready to melt us away! My recommendation: get there around 10:00am! The boys thankfully found a fountain to play in, but mama was DYING!
One field trip down, many more to go!