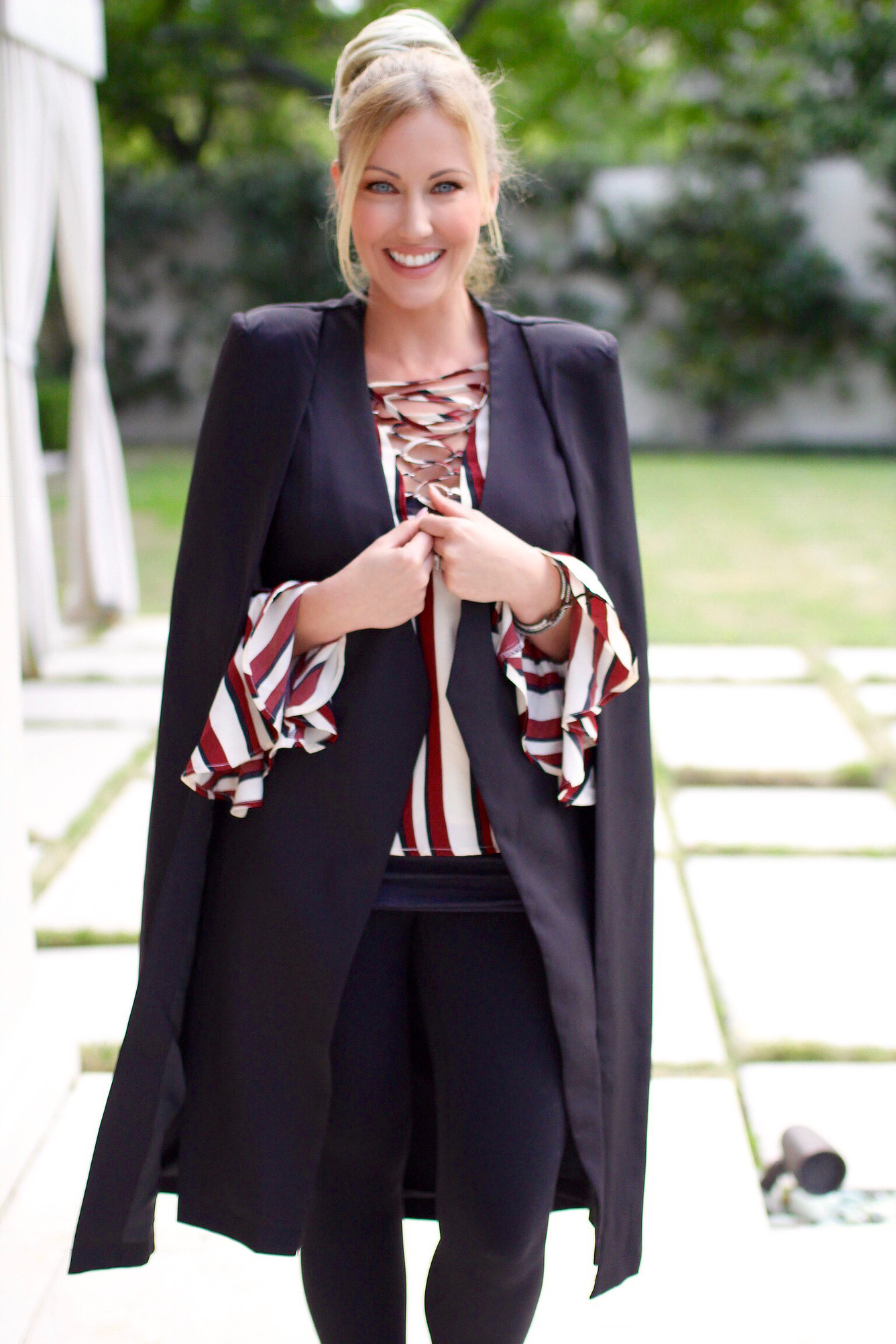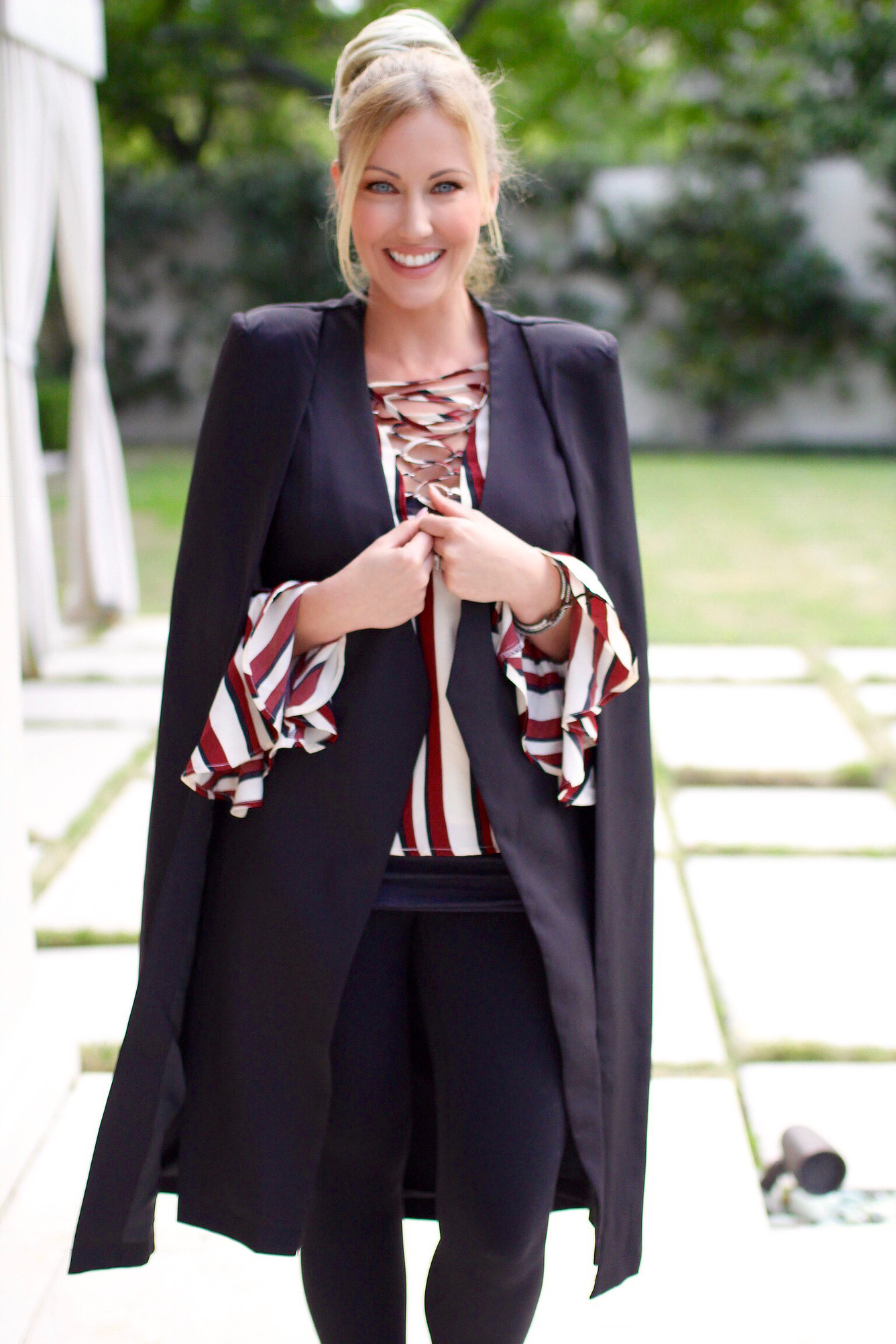 Top: SheIn, Cape: SheIn, Jeans: Frame Denim, Shoes: Christian Louboutin, Bag: Celine
  If you haven't been able to tell, I am LOVING stripes lately! And what I love about them is the simple ways that you can dress them up, or dress them down! I found this super cute striped lace up bell sleeve blouse on SheIn's website a few weeks ago (for under $30!), paired it with my trusty Frame jeans, grabbed a pair of heels and headed out he door for a luncheon that I was running late to. Minimal jewelry required- the top did all the talking! Later that night, Travis and I had a charity meeting to attend, and it was getting a little chilly outside, so I tossed on this super chic longline cape/blazer, that I also picked up from SheIn for under $40, and and off we went. The simplicity of the statement is what has me sold! 
Another outfit under $100, under the belt! 
Wishing you all the best day!
Stephanie