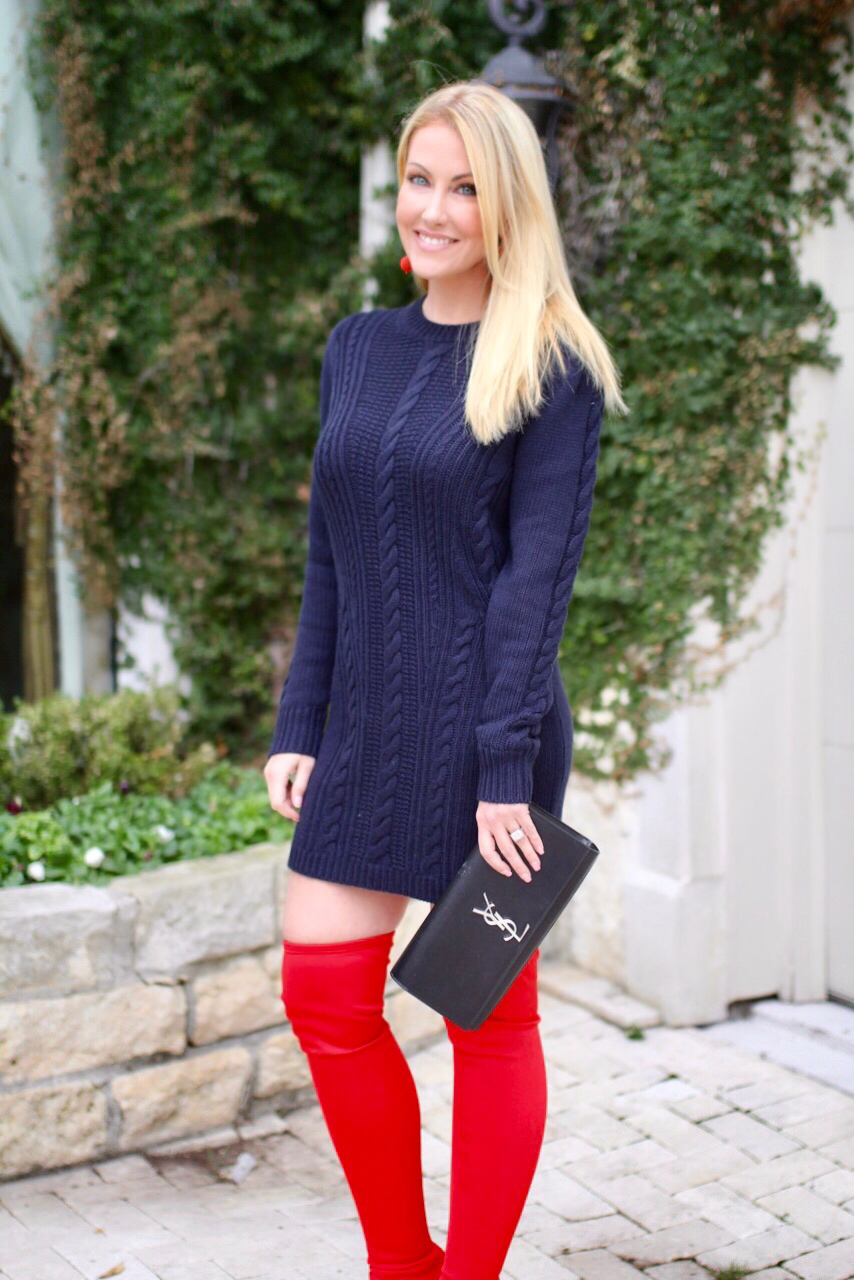 I am really trying to step out of my comfort zone with fashion this year. There are some things that I see on other girls that I think are too freaking cute and then when I put them on, it looks like an absolute mess. I can tell you that happens more times than not and because of that I have gotten very comfortable in my little fashion bubble. Well with new trends appearing, I thought I would take a small step outside of my comfort zone and play with a few new fun fashion pieces. The first being- red boots!
Looking back, I think that I would get more wear out of the shorter version (click here to see that version) but I have to say, this particular pair is extremely comfortable!
I really played back and forth with these boots for a while before I jumped on the opportunity to take them on the town, but this super comfy sweater dress (ON SALE!) gave me the excuse I needed.
Let me know what you think and if you have any other outfit ideas for these eye catching beauties!