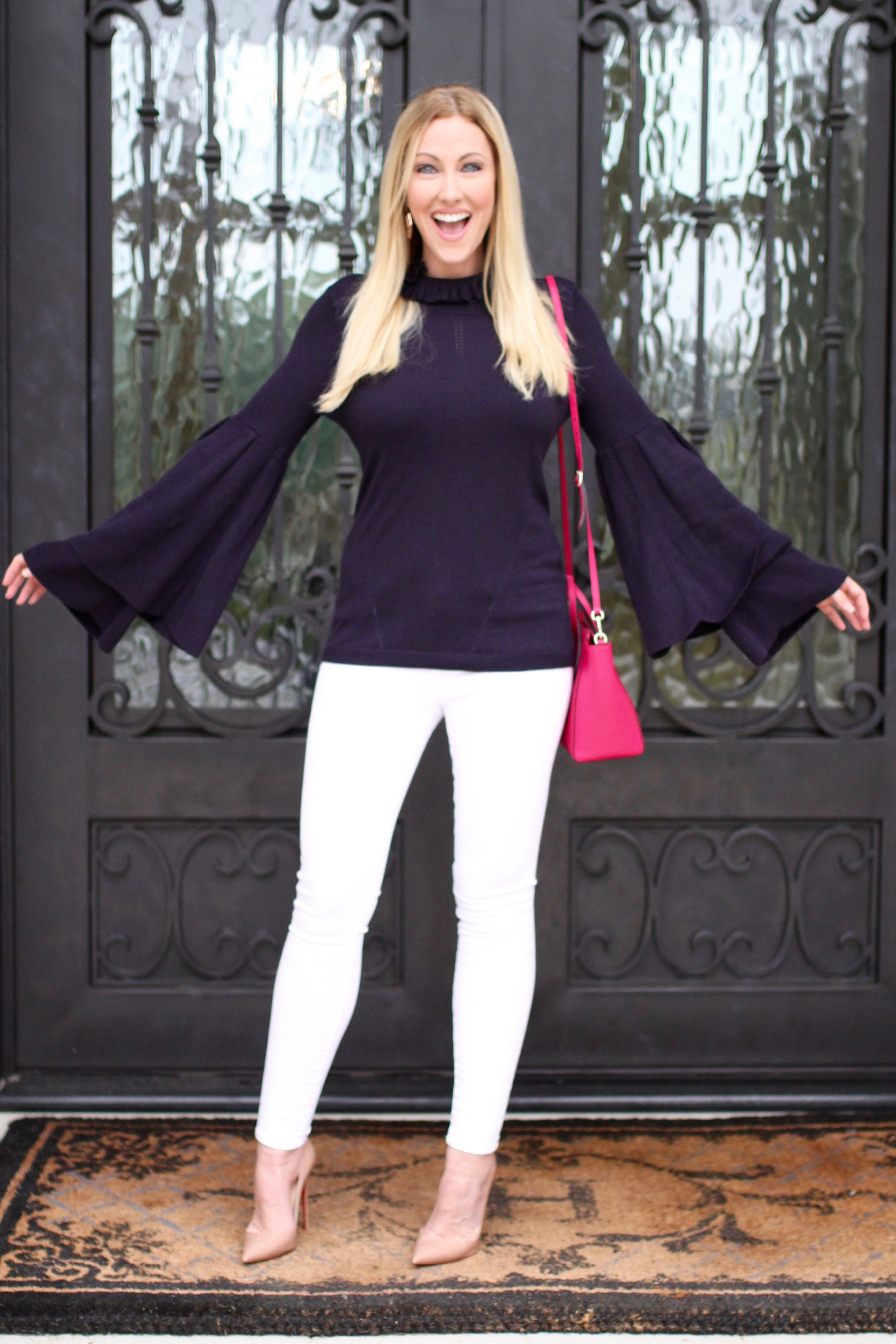 Top: Olivia Palermo + Chelsea28 (Old, Similar), Jeans: Frame, Shoes: Christian Louboutin, Bag: Gucci (Old, Similar), Earrings: Kendra Scott
Thanksgiving is over and we are officially in full Christmas mode at the Hollman house! Today, the boys and I are pulling down the Christmas decorations, lights are being hung this week and the tree is coming down from the attic! 
Once the tree is up and decorated, all that's left are the gifts! I have to praise myself for a minute, I have done a pretty good job staying on top of Christmas shopping this year, and I'd say I'm about half way through my list but Cyber Monday is going to push me over the edge and complete my shopping for the season! I have pulled some pre-Cyber Monday deals for you that I have linked in THIS post, but I will include some more that I came across below! Check back tomorrow for a full list of my Cyber Monday must haves! Happy Holidays!
❤️
Stephanie