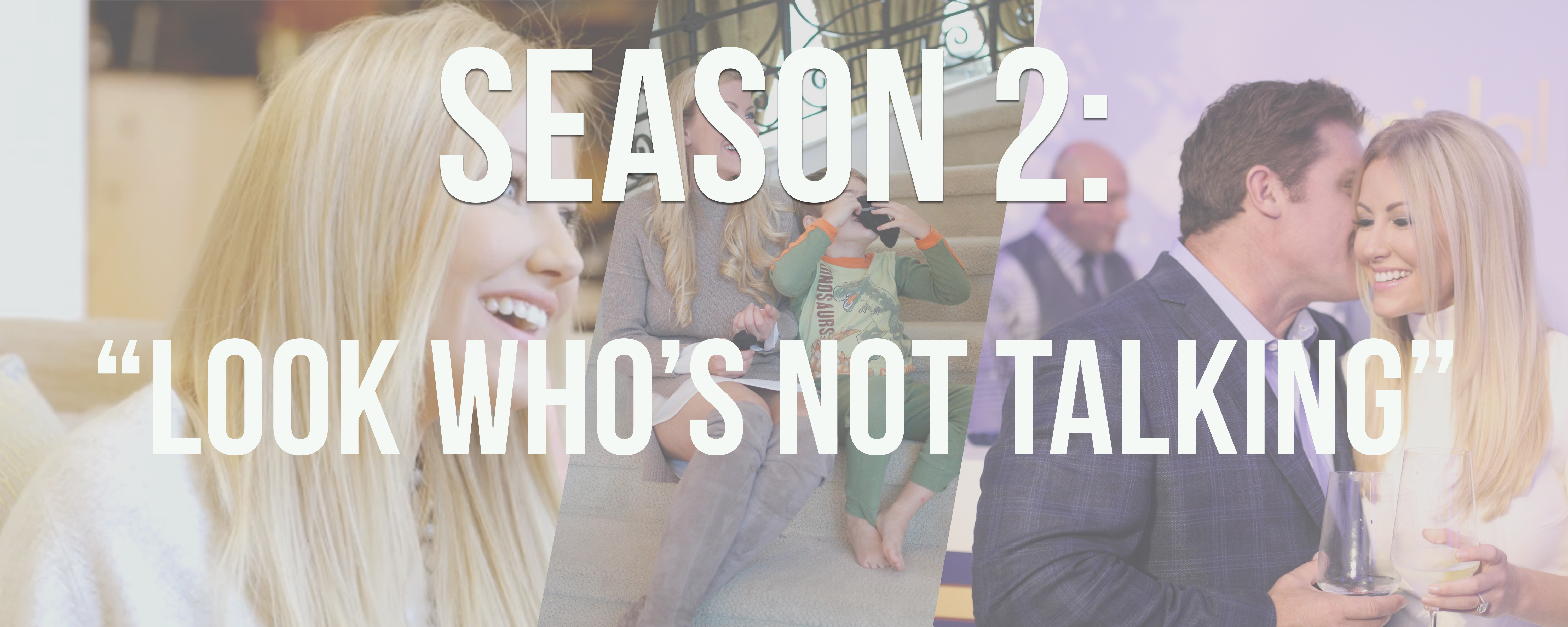 My Thoughts:
As you can image, this was a really tough episode for me to watch! When I signed up to do this show with my best friend, never in a million years did I think that I would be at odds with her. I suppose I was a little more naïve than I am now, but I truly started on this journey with the intent of creating lifelong memories with my best friend and our families.
I would first like to make a correction on a remark that Brandi made tonight regarding a blog post that I had written season 1. In tonight's episode, Brandi explained that she was mad at me for writing that her marriage was like watching a slow moving car crash. I have read my blog post many, many times over and that is simply not what I said, nor was it what I meant. In my blog post titled "My Heart Broke For Brandi" I said, "I felt uncomfortable and awkward. I wanted the experience to be an amazing family memory for Brandi. I could tell that Brandi was hurting and felt awkward in the situation. It was like watching a slow motion car crash and there was nothing I could do to fix it". In that scene, I was terribly embarrassed because my husband played a part in ruining that moment for her. Travis and Bryan showed up late and drunk, and that quite frankly broke my heart for her.
It was a very tough summer for me, having spent these past few months promoting our show with my best friend to then not knowing why she so abruptly cut me out of her life. During those few months, Cary reached out to me and provided me with something I felt I was lacking at the moment- friendship. Cary, I can't tell you enough how much I appreciate all of the bottles of wine we shared, the sweet flower arrangements you made and the laughter you brought back to my life! You exemplified what a true, genuine, kindhearted friend should do in this situation by staying neutral and encouraging me to continue my efforts to reconcile with Brandi.
Brandi, I am sorry! I'm sure there is more that I could have done and words that I could have used differently, but I honestly did not know what I had done wrong. All I wanted in that moment was an answer! I was a girl in a crowded room, but the only person I wanted to talk to was you. I didn't want to cause a scene, or bring anyone else into our situation that had no business being involved- all I wanted was a conversation with my sister that I could see hurting! We have a friendship dating back 10+ years, and I am thankful that most of the other ladies respected and honored that. It was not a conversation for the group; it was a conversation for us. Nothing at that moment was more important to me than our friendship!
I do have to give props to Travis because this falling out did not only affect Brandi and I, it affected him, Bryan and the kids as well. Travis is and always will be my number one supporter, the one to correct me when I am wrong, and have my back when I am in the right and for that I am eternally grateful. I do feel like we were able to connect more though this because I was not spending nearly as much time with Brandi as I was prior.
---
The Outfits:
Sweater: Vince, Jeans: Rag & Bone, Boots: Lezilla, Bag: Gucci, Necklace: Forty Five Ten, Lip Color: Cle De Peau
Get the Look:
Dress: Intermix Exclusive, Boots: Stuart Weitzman (ON SALE!), Earrings: Intermix, Lip Color: Cle De Peau
Get the Look:
Dress: Solace London, Shoes: Charlotte Olympia, Clutch: Jimmy Choo, Glam: Peggy Segundo
Get the Look:
---
Behind The Scenes: