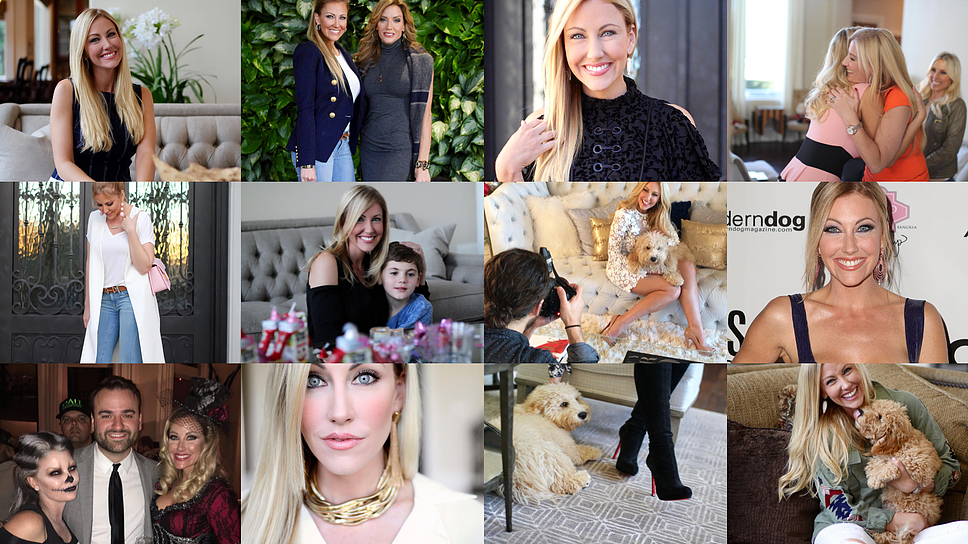 This past year, I launched a fashion blog, on a whim, just wanting something to fill my time while I wasn't working and the boys were in school. Fashion has always been a passion of mine, and Real Housewives of Dallas gave me that platform to connect with you all and share some of my thoughts, opinions and purchases to new friends. I never thought that this blog would turn from a pass time into a passion for me, but because of you all, it has. I can not thank you enough for all of your support and sweet comments that you send; they absolutely mean the world! As I progressed and became more familiar with blogging, I learned a few things.
1. Clothes do not have to be expensive to be cute- there are so many fun affordable finds out there.
2. We have so much in common- most of you are moms just like me and love to live in your workout clothes!
3. You want to know more- I am so excited to share with you more about my family, travels and work!
With all that being said, I finally came to the conclusion that it was time for a website re-vamp! My team and I have been working very hard over the past two months on this newly re-designed website that I have been so so excited to share with you all! So without further ado…welcome to the new and improved (and pinker) StephanieHollman.com!
I have so many exciting things planned to share with you all (some that I have been wanting to share with you all for a few months ?) so I broke the new site down into categories. Let me explain:
FAMILY- Little stories about my boys, fun adventures that I share with my husband, memories we create together and the occasional #MomWin
TRAVEL- Vacations, press tour (?), new restaurant finds, favorite destinations and how well they can hold the attention of a 5 and 7 year old!
MY HOME- Remodeling, redecoration (constantly!), memories and ideas.
RHOD- I mean this one is kind of obvious! More to come! ?
Thank you for your continued support and love. I can't wait to share what 2017 has in store!
Love,
Stephanie