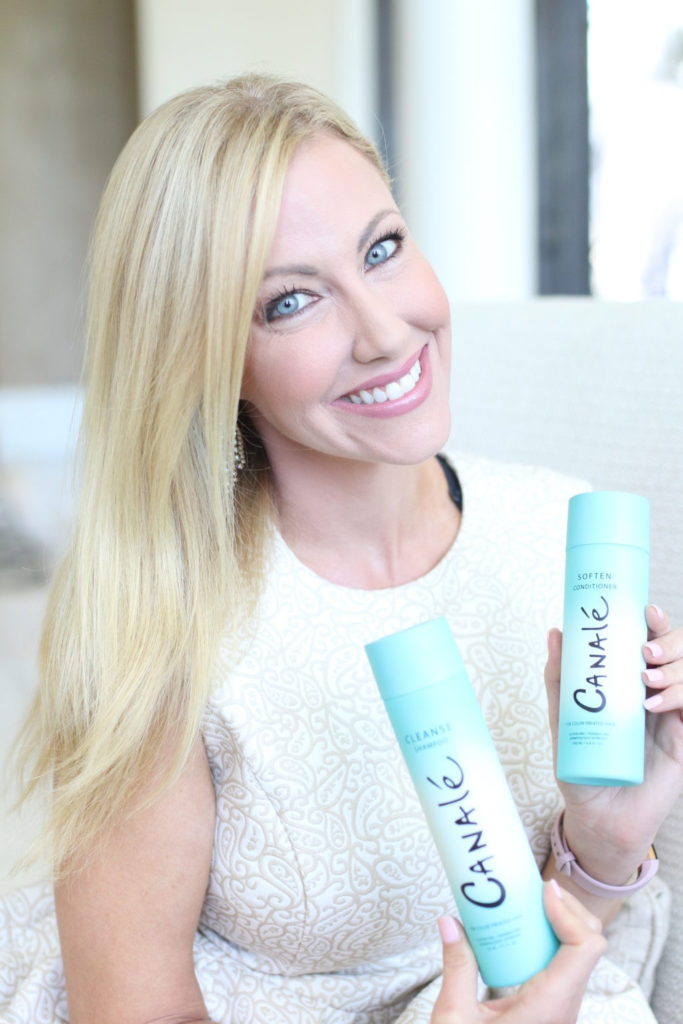 Soften, Cleanse, Nourish, Replenish Kit
A few weeks ago, my PR team reached out to me and said they had a fun opportunity for me to work with a celebrity hair stylist on a new look. Not only is this man a celebrity hair stylist…he is Jennifer Aniston's hair stylist! I'm pretty sure I did a full cartwheel after that phone call.
Michael Canale is the sweetest, funniest, most talented guy I have ever met. I mean I love Travis, but Michael is doing my hair. Swoon! Am I right ladies? Nothing compares to the relationship you have with your "hair team" at the salon! We have all had to go through that awkward breakup with our hair stylist, or left screaming after a bad color, but I hear wedding bells with this relationship!
Thank you Michael for adding a little extra blond power to my upcoming holiday festivities!
Check out more on Michael Canale and book your appointment HERE!