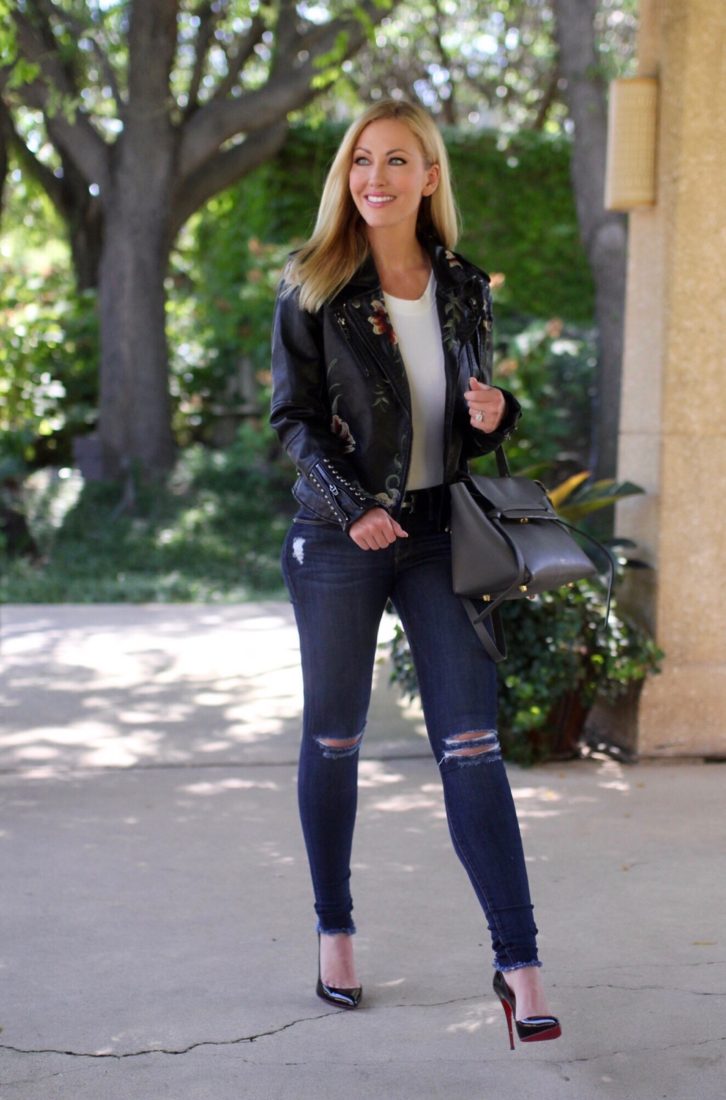 Jacket: BlankNYC, Jeans: BlankNYC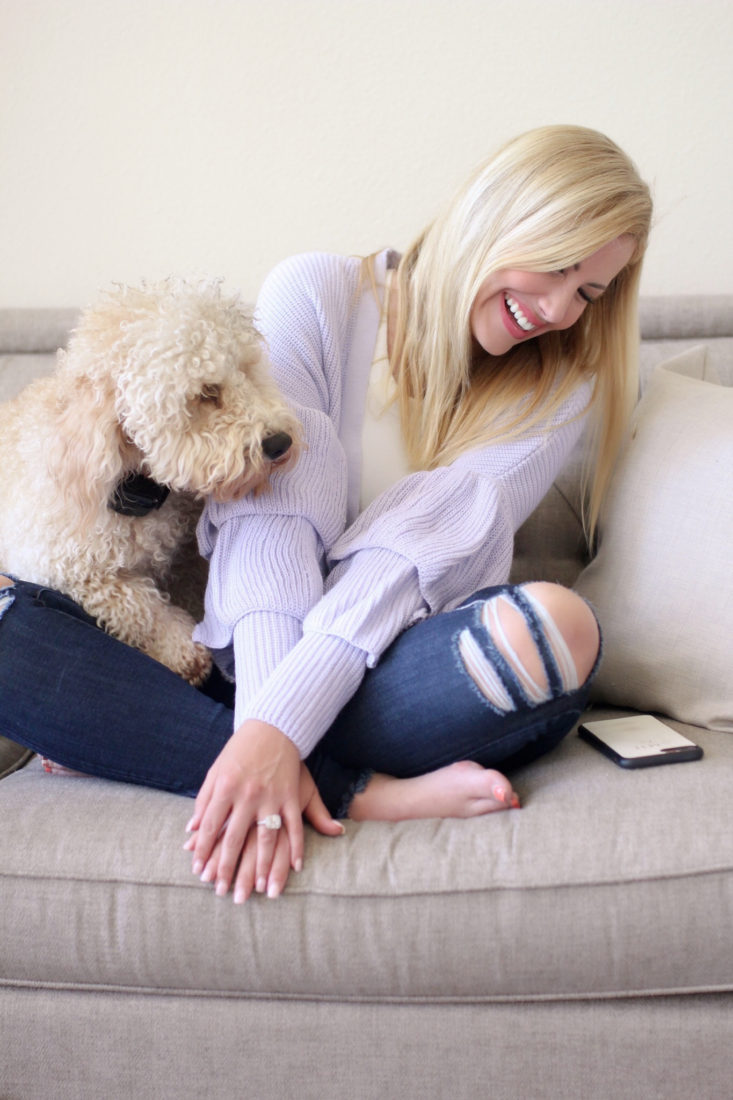 Sweater: Topshop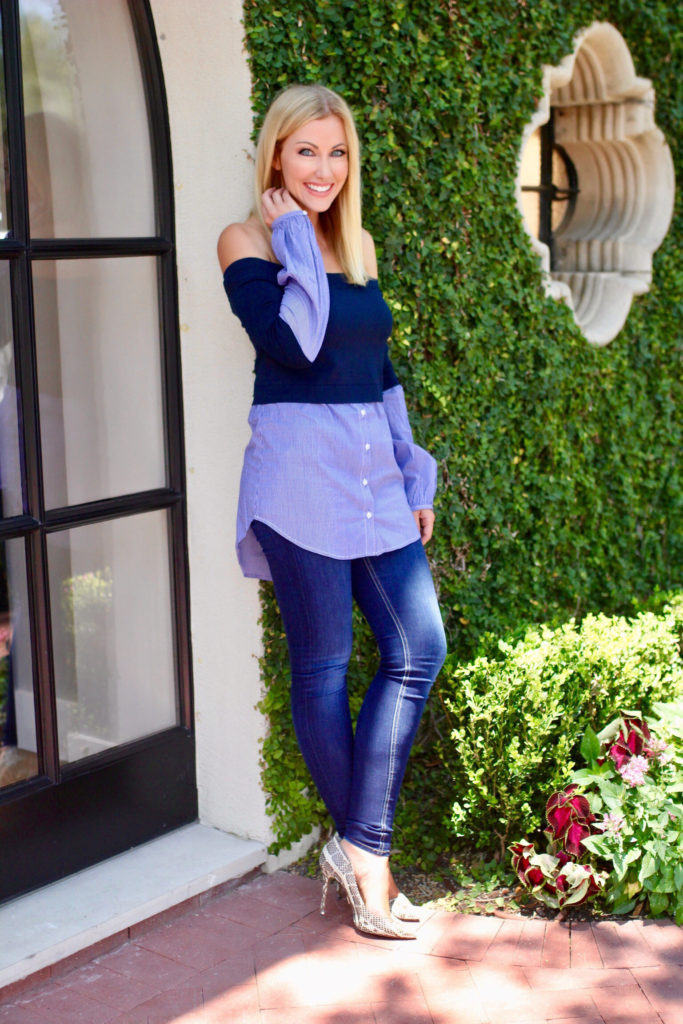 Top: Trouve (Available in 2 other color), Jeans: Rag & Bone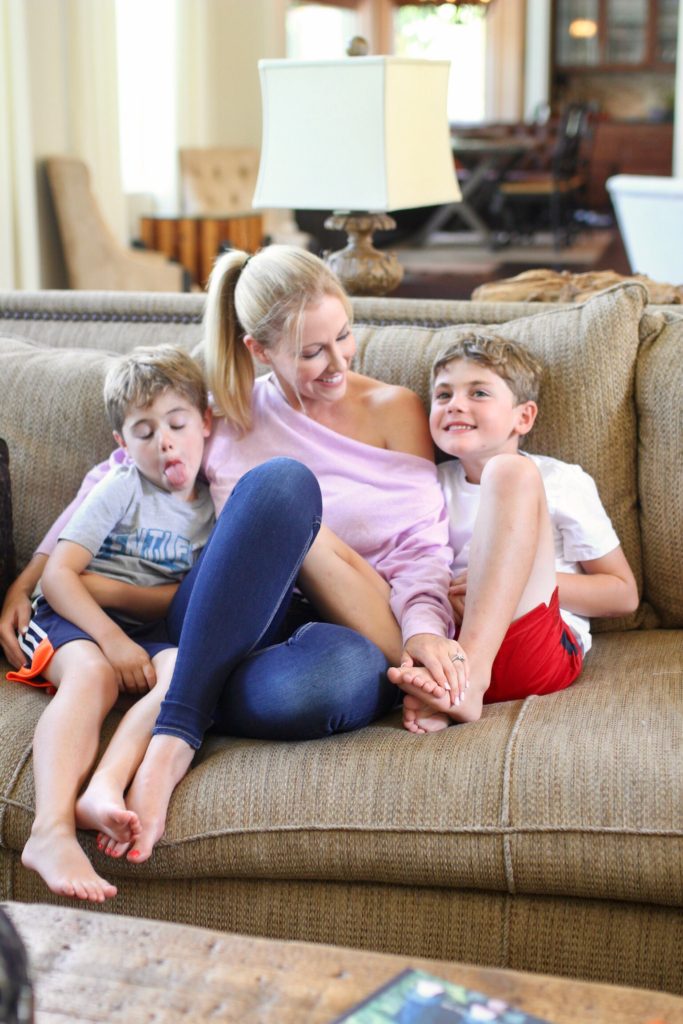 Sweater: Free People
Once a year, Nordstrom hosts a sale in which all of their brand new, new arrivals are marked 40% off before hitting retail price! It is kind of an incredible way for Nordstrom to celebrate their anniversary if you ask me! If Travis let me spend 40% more on our anniversary, I don't know what I would do- I would be so excited! I shop the sale with a few strategic goals in mind! First, I shop the essentials- jeans, boots, sweaters; anything that will be a staple piece that I would have paid retail for anyway I snag before they run out. Second, I shop the fun stuff! Cute tops, shoes I can't live without, a great jacket for the fall- the eye catching, wallet saving items!
Well today started the first day of the Nordstrom Anniversary Pre Sale for Nordstrom Cardholders and OH MY GOODNESS, there are some incredible finds! I won't go too deep into mens in this post but there are probably just as many thing that I want to buy Travis, as I do myself. It's pretty incredible.
There are over 3,300 items in this sale and it can be a little overwhelming, so I went ahead and complied a list of my favorite must have's before they run out!
And, if you are not a Nordstrom cardholder, go ahead and take a peek at the selection before the sale goes public on July 20th!
The Essentials:
1. SPANX Faux Leather Leggings– Bought these last year and I've worn them at least once a week since! Trust me, they're essential!
2. BLANKNYC Life Changer Moto Jacket– This jacket is called the "Life Changer" for a reason! This jacket is the perfect cherry on top of a t-shirt with jeans or even a cute dress! And for that price, my life was changed!
3. BP. Lightweight Cardigan– I love a good cozy cardigan! This particular one comes in 6 different color (I've already about three), and is perfect for a brisk night by the water or running to the grocery store in the morning.
4. Cole Haan Darcia Over the Knee Boots– Cole Haan makes some of the most comfortable boots ever, and this grey pair has me craving fall! Obsessed with the light, neutral color, the chunky heel and the belt detailing! Already in my shopping bag!
The Sweaters:
1. Halogen Side Tie Cashmere Sweater– I am all about a side tie this season, and throw cashmere on top of that and I am all in. This particular sweater comes in 8 different color options and will be seen on me probably 800 times this fall! LOVE!
2. Two by Vince Camuto Waffle Stitch Sweater– I live for a good sleeveless sweater than can look cute and warn while not creating that uncomfortable bunching feeling inside of a jacket! This option comes in 4 colors and I love the blush!
3. Halogen Scallop Edge Sweater– You can't tell me these scalloped edges are not the cutest thing ever! Coming in 7 different colors, and for under $50 each, I can't help myself!
4. Topshop Stripe Colorblock Cardigan– This one is going to be a quick seller! I love the camel color and the bold stripe detail. This one speaks for itself!
The Boots:
1. Steve Madden Gabbie Thigh High Boots– This is an exact replica of the Stuart Weitzman boots that Nordstrom is promoting, but for a fraction of the price. While the Stuart Weitzman option is a total must have, this is a great alternative for under $100!
2. BP. Kolo Flared-Heel Studded Bootie– I am not big on booties, but this baby's got back! (Im making myself laugh here!) Love the studded detailing on the belt around this shoe, and the chuncky wooden heel is a personal fave of mine!
3. Vince Camuto Karinda Over the Knee Boot– The "Brown Suede" is my favorite, but you can't really go wrong with any of the color options here. I love the asymmetrical top and the almost tribal cut out detailing. Super cute and they look super comfortable!
4. Mercer Edit Full Monty Studded Bootie– This is more on the edgier side for me…and I like it! Paired with leggings, this bootie could totally become an everyday piece in your closet!
The Jackets:
1. Madewell Catskills Jacket– Every girl needs a good green cargo jacket in her closet for a night at the bar or or day at the park with the kids. This Madewell jacket is durable and the perfect compliment to a tee shirt and jeans. Throw on those Mercer Edit boots and you've got yourself a bad ass outfit!
2. BLANKNYC Embroidered Faux Leather Moto Jacket– This jacket is a MUST in my opinion! I walked into Nordstrom yesterday and this jacket is immediately what caught my attention. That alone should make it worth the purchase, to have a standout piece! And for under $150, you can't beat it!
3. Love Token Faux Shearling Moto Vest– I love a good vest and this Love Token Moto Vest has quickly become a new favorite. The biker frame of this vest paired with the girly touches gives me all sorts of "Im a mom on a mission" vibe!
4. BCBGeneration Heart Embroidered Faux Leather Jacket– I mean, how cute is this? I was going for a basic leather jacket, but I found this absolutely ADORABLE heart embroidered jacket instead and I am all types of obsessed. Take a peek for yourself! Its to dye for!
The Tops:
1. Vince Camuto Tipped Bell Sleeve Top– What an incredibly cute subtle statement piece! I know those are oxymorons but that it totally how I would describe this sweater! And for under $50, its a total win!
2. Hinge Tie Front Pullover– I went back and forth on this sweater but the final verdict was that I love it. Paired with a light wash paired of distressed jeans and a cute pair of sneakers, this sweater is great for a day out with the fam.
3. Treasure & Bond Classic Plaid Shirt– I love my Rails tops and this it a total match at a fraction of the price! Can't live without my plaid shirts!
4. Lush Raw Edge Slide Slit Tee– I am in desperate need of more tee's! I love the split side and for $15 I am buying them all five!
The Shoes:
1. Sam Edelman Raisa Bow Flats– After filming season 2 of Real Housewives of Dallas and heels like EVERYDAY, I am over them! Flats are my new best friend and these pink studded bow flats are an easy "yes" from me. They also come in 9 other color options- each cuter and the last!
2. Kate Spade Cavell Loafer Mule– How adorable are these? I have never been into mule's until I saw these babies! They're much more girly and fun than all of the other pairs that I have seen in the past and are a great alternative to mix up your flat collection!
3. Sam Edelman Rafaella Pointy Toe Ballet Flat– I couldn't decided which pair I liked best so I bought them all! I thought the "light grey" was my favorite, but then I saw the "black multi" and didn't know what to do. So they're all on their way!
4. Dolce Vita Hendrix Studded Sandal– This is the one exception to me being over heels! I couldn't resist- I am a creature of habit! This cute suede open toe sandal comes in two colors and can easily be dressed up or down, from day to night. Great investment!