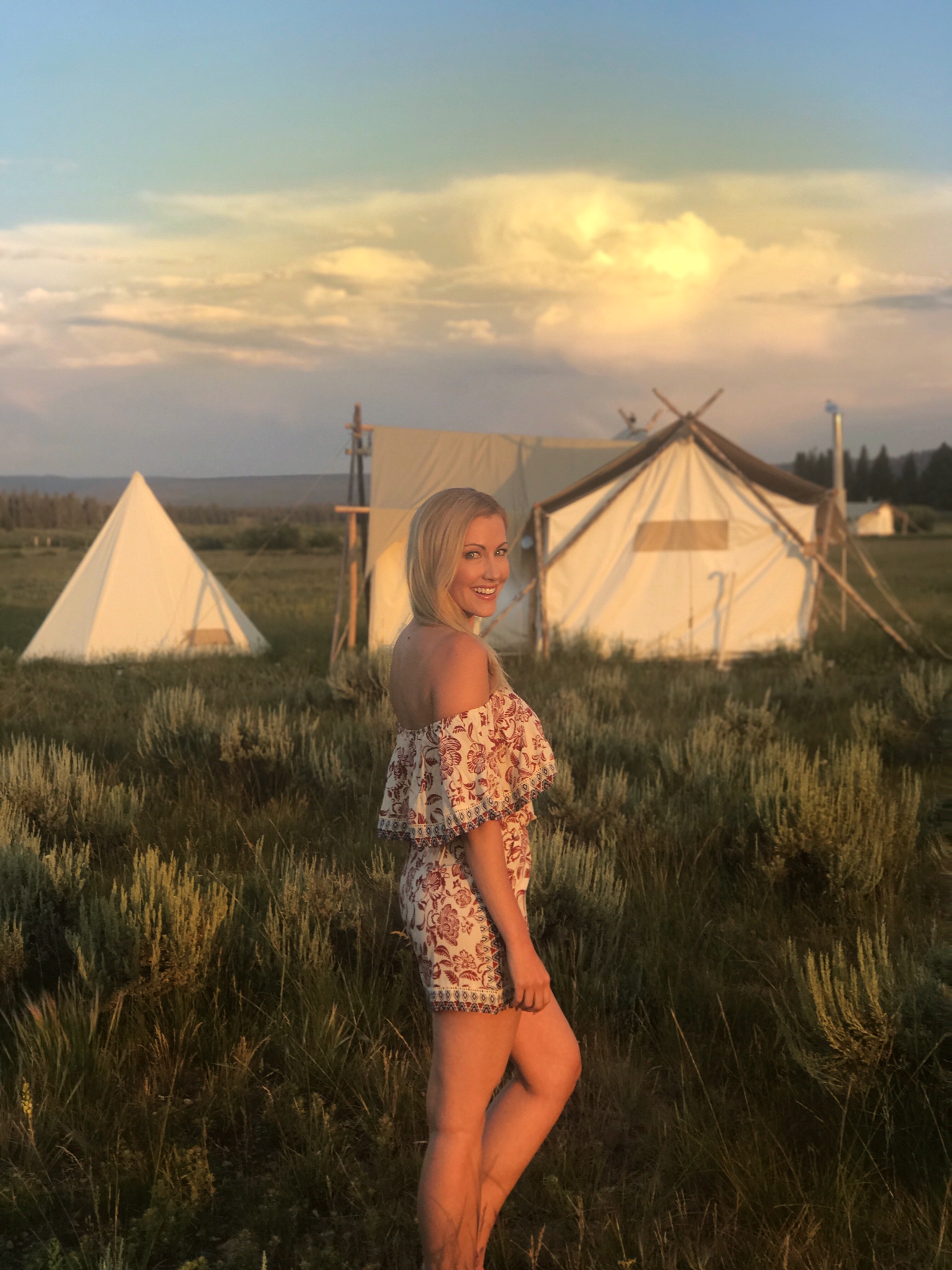 Romper: Socialite
I am currently in Yellowstone with my family enjoying a weekend of outdoor family fun and gorgeous weather. I love the great outdoors just as much as the next girl, but… I also enjoy a real mattress and a toilet that I can flush. Am I asking too much? No! So while this is a camping trip for the boys, this is a "glamping" trip for mama!
If you have been following me for a while, you know cargo shorts and a hiking boots aren't really my M.O. so packing for this trip was a little more strategic than normal. I wanted pieces that are breathable and provide lots of stretch…while being cute and sticking with the outdoor/nature theme 😝 I live for a good theme! Haha
Without further a-do, here is my Glamping Checklist!