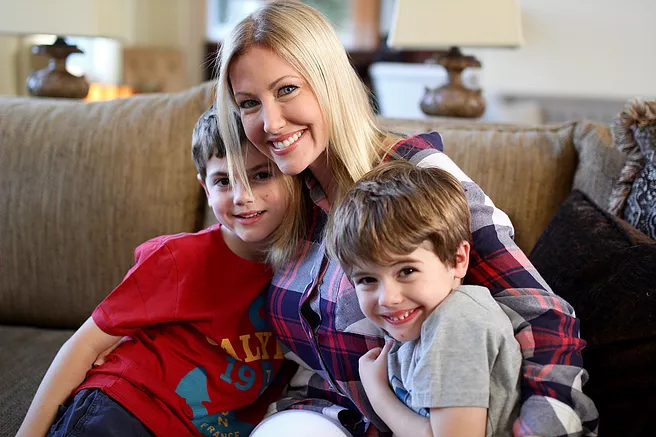 Growing up, Mother's Day truly was my favorite holiday because it was a day where I was able to take care of the woman that took care of me for the other 364 days of the year! We made mom breakfast in bed, went to church, treated her to lunch, surprised her with flowers, gave her out homemade cards and treasuring the woman that does it all for us.
 As a mom, Mother's Day has changed for me. While I don't do this job with the expectation of a "thank you", receiving some recognition for picking up underwear off the stairs all year long, or plunging toilets after my two little guys want to send their Ninja Turtle action figures "back to their cave", is nice! My sweet husband and boys always go above and beyond to make me feel special on this day. 
The one thing I know Travis always runs into though is "What do I get her?"
Well, luckily for you Travis, I am spelling it out!
Here is the list of what mama needs this Mothers Days!
Enjoy!
1. Bauble Bar Jewelry
You literally can't go wrong with this! Bauble Bar is EXPLODING in the fashion jewelry world!
They have super cute styles, at an incredible price point. 
In a house full of boys, I consider it my sole responsibility to be the one that smells good in this house,
therefore, mama can never have too much perfume! Here are a few of my favorites!
Hint: The Tom Ford fragrance is my current fav!
3. MacKenzie Childs Kitchenware
I have two giant boxes of MacKenzie Child's kitchenware sitting in my entryway right now that
I am DYING to unpack and share with you all!
MacKenzie Childs has THE cutest tableware and kitchen sets that I am keeping my
boys grimy little hands away from!
4. New Summer Tote
Summer is just around the corner, and if you have to little ones like I do, you can always use a new big bag to
keep all of the rocks they find and toys they need to bring. I found some super cute options, in all different price points!