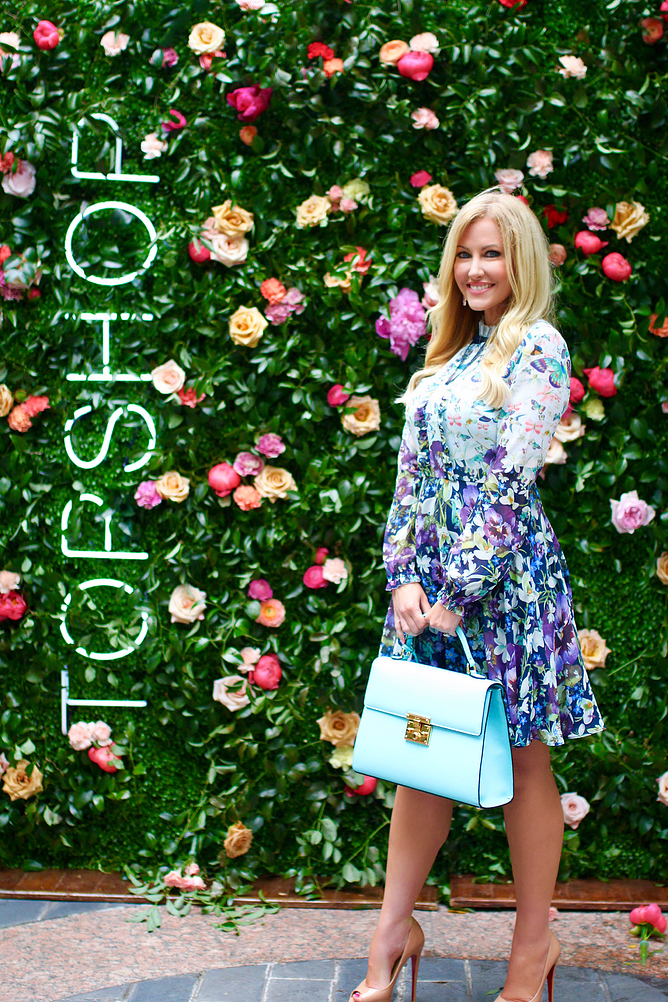 Dress: Ted Baker, Shoes: Christian Louboutin, Bag: Gucci, Earrings: Bauble Bar
 "Florals for spring…groundbreaking"
If you know what movie that is from, we are probably best friends! And if you don't,
get your butt on the couch and watch The Devil Wears Prada immediately! 
A couple weeks ago I was invited to a garden party and the name alone put hearts in my eyes! I love a good theme! 
Well, around 9am, I realized that I didn't have a "Garden Party" dress, so in a scramble, Treylor Swift and I jetted off to Nordstrom, my trusty go-to!
I spotted this Ted Baker beauty on the way up the elevator and knew it was the one! You know what they say, when you know, you know! It was love at first sight! The connection was undeniable! This was the one! 
The girly silhouette, the bright colors, the way to flows when you step! SOLD!
And I am typically not a pattern girl AT ALL, but I must have been feeling a little whimsical that day because I went for it…and I am still loving this dress! 
I linked a few other fun floral dress options for you all below, most under $75, just in time for Mothers Day!