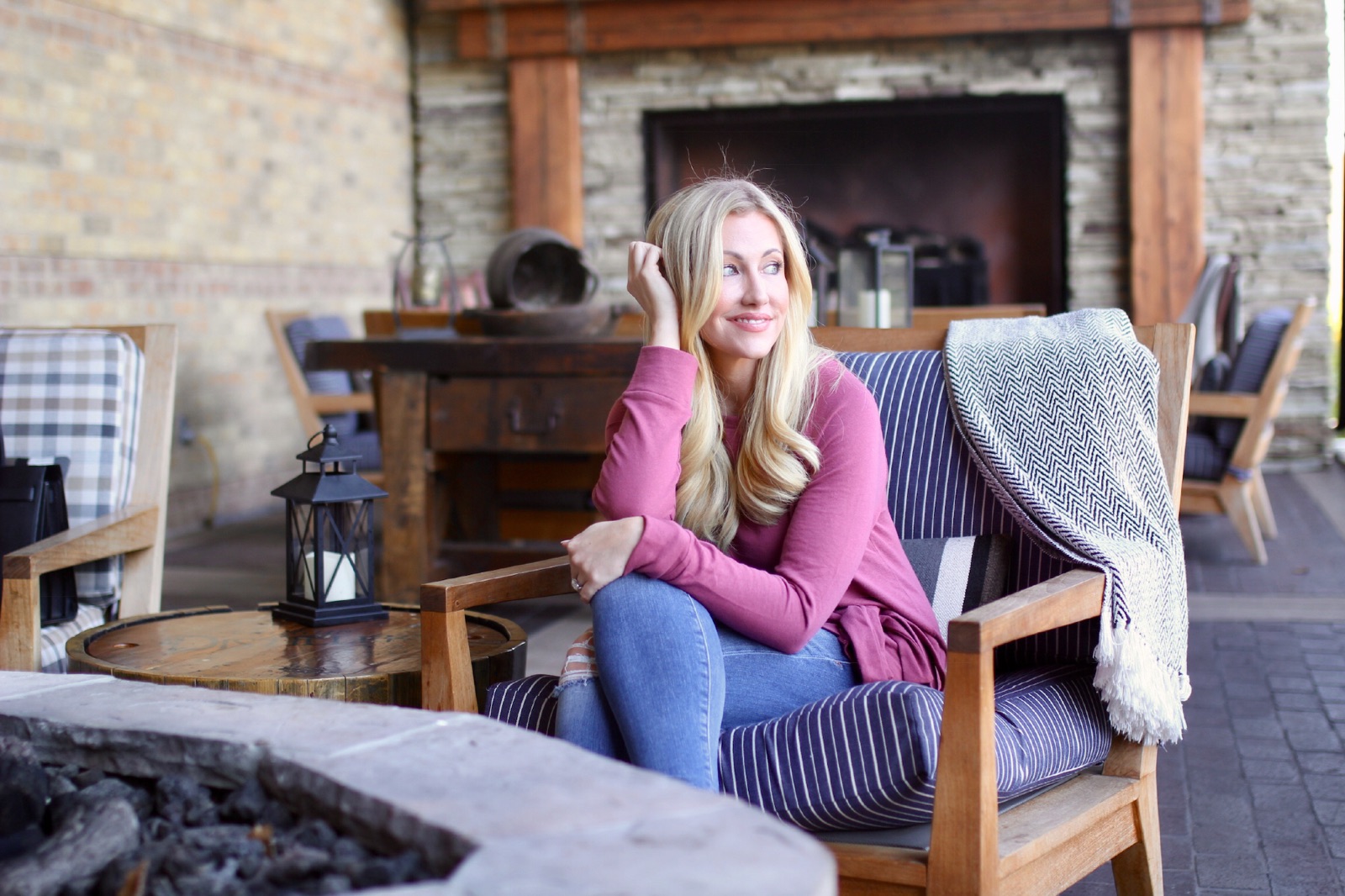 Sweater: Gibson | Jeans: Frame Denim | Shoes: Manolo Blahnik (Similar)
When you go shopping for clothes, there are probably a few things that you look for. Some people look for certain colors, or maybe you want to stick to a certain price point, there might be a cut that you prefer; the list goes on and on. For me, it comes down to two things- cute and comfortable!
If you look through my LikeToKnow.it page, you will see that the price points vary, I wear just about every color and the fits range from structured to form fitting, but the two things that they all have in common is that they are cute and more importantly… comfortable!
Nothing screams comfortable clothing more in my mind than the holidays! Wrapping up in a sweater by the fire, gazing at the lights, admiring the tree and sipping on some hot chocolate; thats what I want to do all day!
Because I am a girl all about comfort, I have complied some of my favorite cute but comfortable holiday looks for you all because I know I am not the only one that feels this way 😉 But if there is just one thing you take from this blog post, let it be this- THESE are the most comfortable leggings ever and they're 25% off right now! I am not kidding, I have I don't even know how many pairs of these and they are the one constant in making every outfit comfortable! See what Im talking about by clicking HERE!