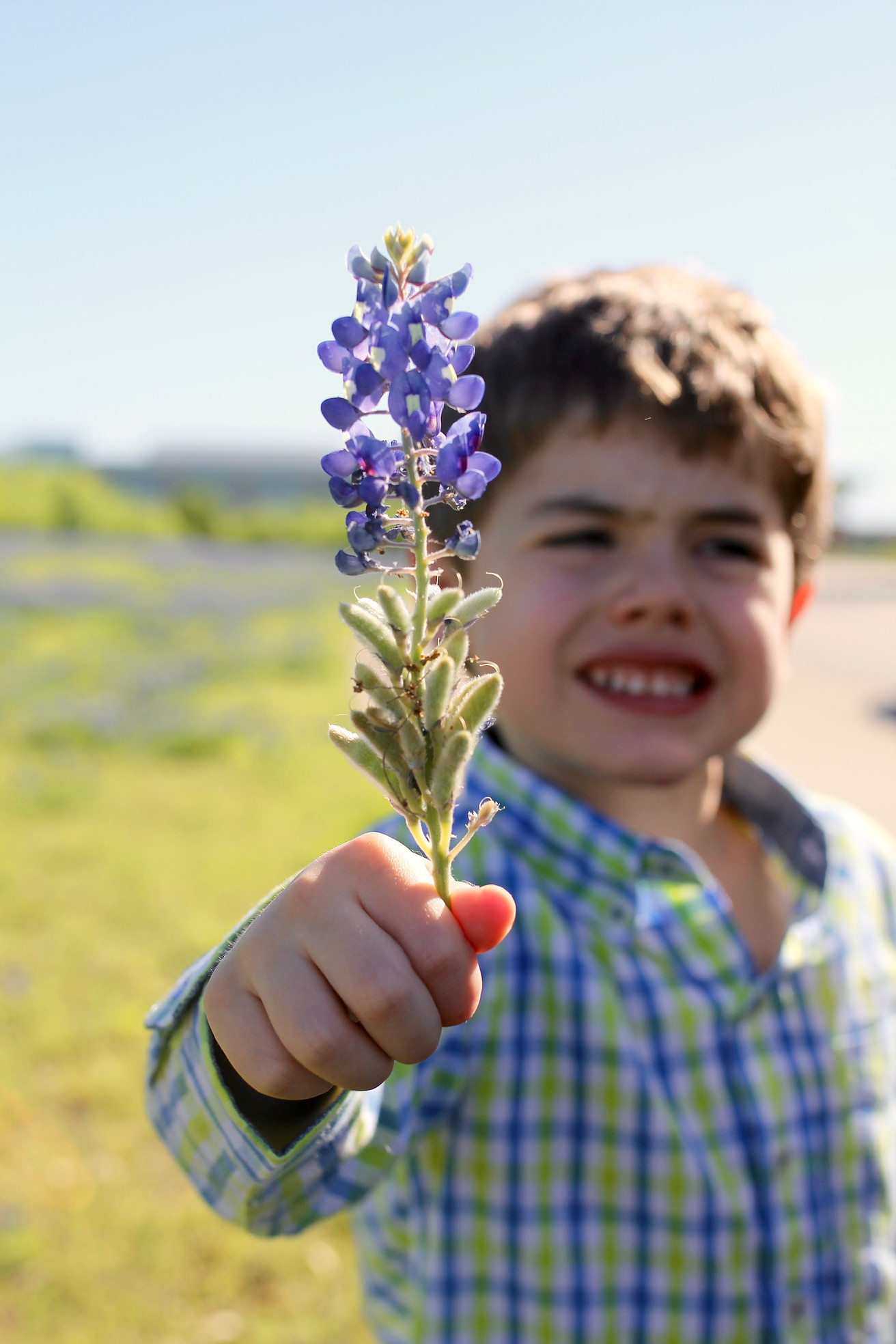 Cruz's Outfit: Shirt: Peek (Old, Similar), Pants: Tucker + Tate, Shoes: Spider Man Socks ????
 While Travis and I were away this past week, my assistant, Trey took the boys out to a bluebonnet field near our house for our yearly bluebonnet photo's. Now, if you're not from Texas, you might not understand how big of a deal it is to take bluebonnet pictures every year. In Texas, this is kind of how you prove your loyalty (I'm from Oklahoma, don't ask me!), its pretty much customary. But honestly, I don't really care whether we take the picture in bluebonnets or in the backyard, I am just always thrilled when we can get through a photo shoot without a meltdown ????????
Thankfully, I won't know if there was a meltdown this year, because Trey went and did the photo's for us while we were away! (BLESS HIM!)
My little Cruzer is a boy after my own heart. He just melts me with the words he says and his kind heart. He is caring, compassionate, humble, nurturing…and pretty much just like me. ???? (Kidding!…kind of)
When the boys were out taking photo's, Cruz asked Trey if he could pick some flowers to being back home to surprise Miss. Torie and his mom. (Contrary to popular belief, it is not illegal! Trey checked!)
Cruz was so excited to come home and show Miss. Torie what he picked for her and had my flowers placed nicely in a "vase" for me when I arrived home yesterday.
It is these precious little moments that mean the most to me.
The innocents of youth!
Cruz, please don't ever grow up! Mommy is enjoying this phase very much ❤️
He is my little ladies man!