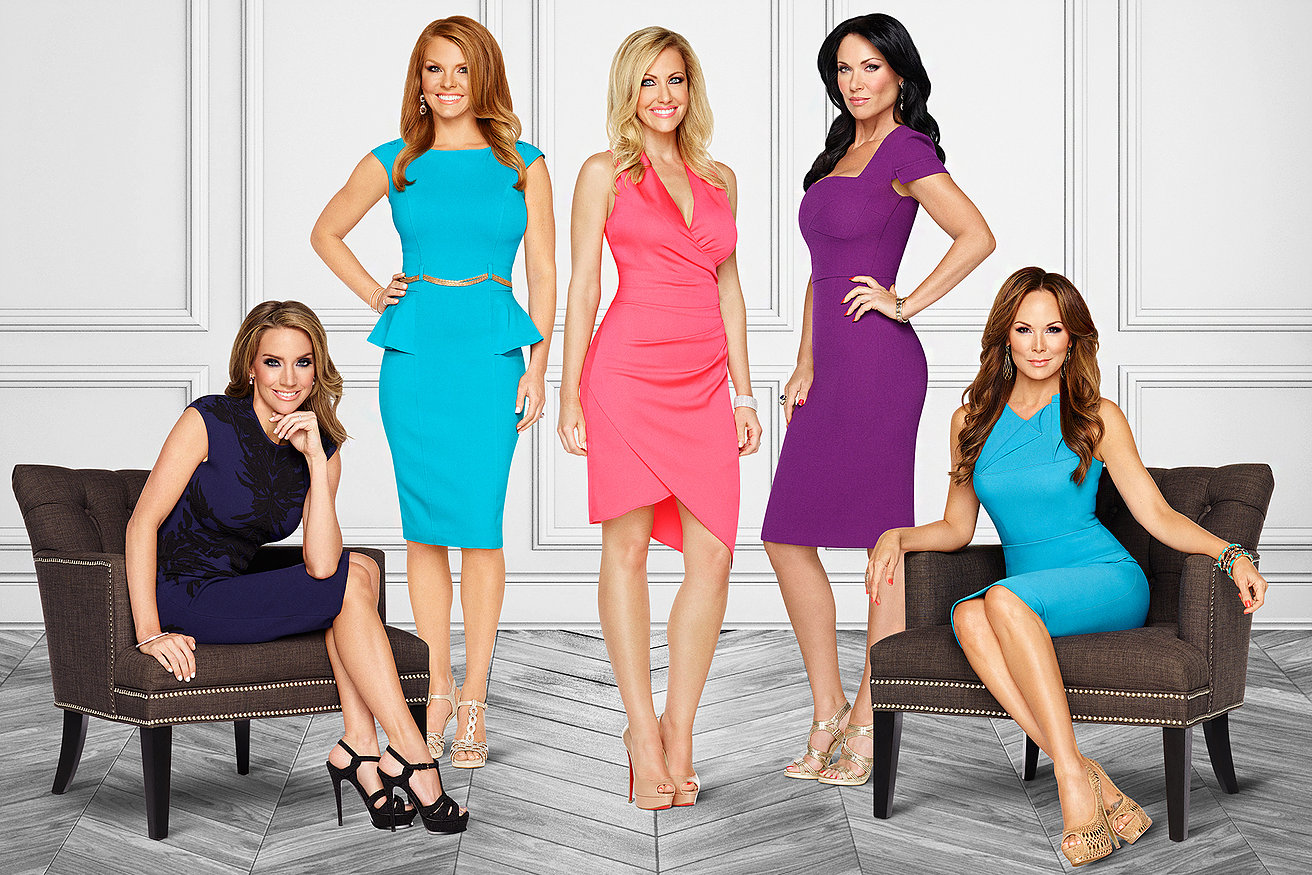 One year ago today, at exactly 10/9c a beautiful baby was born, and that baby's name was 'Real Housewives of Dallas'! 
Myself, Brandi, Cary, Tiffany and Leeanne carried this baby (and secret) for almost a year before revealing to the world what has now forever changed our lives.
 A year later, I still cannot believe that this is my life!
I entered this journey is a time of confusion in which I was feeling a little lost, and not knowing where to go. I had been a stay-at-home mom for the past 6 years, only speaking dinosaur lingo and poop jokes, spending my days at the Chick-fil-a jungle gym, now having both boys enter full time school. I didn't know what to do. But I am a firm believer that God always provides exactly what you need for certain stages of life, and as crazy as it sounds, Real Housewives of Dallas is exactly what I needed. 
I didn't know it was what I needed season 1, I just saw it as an opportunity that fell into my lap and figured "why not". And to be completely honest, I didn't realize it was what I needed until very recently. It is tough to put yourself out there and expose your life to the world, because you never know how people are going to react. You are putting yourself up on a platform for all of the world to judge.
In the beginning, I always wanted the house to be spotless, the kids to be on their best behavior and the dog perfectly groomed. But then I realized that what I was wanting to show the world, wasn't really my world. You all wanted to see MY life. My house with toys scattered everywhere, the boys arguing over their iPads, biscuit stealing my shoe and running across the house, and me in my lululemon ( ????????)! 'Real Housewives of Dallas' has taught me that life doesn't have to be perfect to be perfect. It is okay to have flaws and share in your vulnerable times, because often, there is someone else going through the same thing. Communication is KEY in relationships,but especially when producers are involved! I CAN stand up for myself and speak my mind. There is nothing wrong with wanting to have some silly, care-free fun. Kindness will always win. And lastly- I have a purpose in this world.
I signed on to share my life with you, but little did I know how many of you would reach out and share your lives with me. I receive messages asking for marriage and parenting advice, you share experiences with your own kids, send questions about how to get more involved in charitable organizations and even some deeper personal stories that you have so graciously chosen to share with me. For that, I thank you! YOU all have truly changed my life, and for that, I am eternally grateful!
See you all very soon 😉