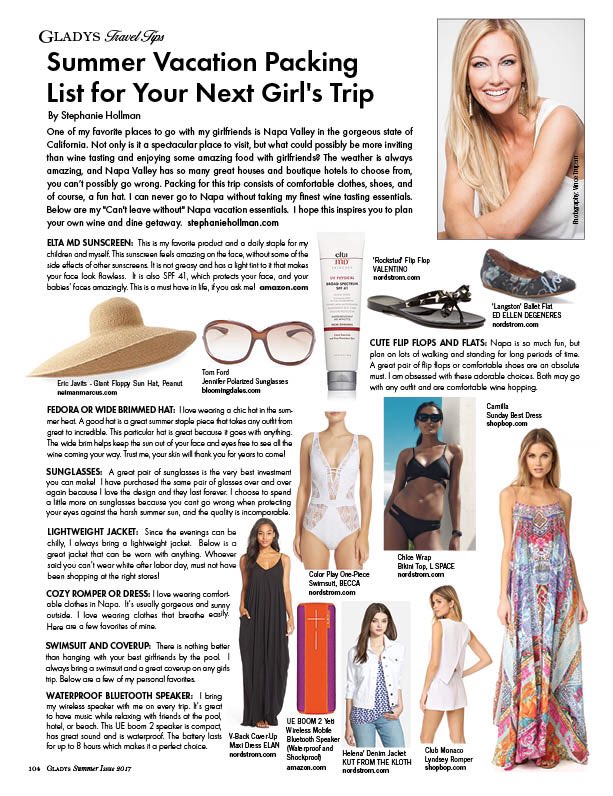 The Essentials:
1. Elta MD Sunscreen– That one is self explanatory!
2. Fedora or Wide Brim Hat-love THIS and THIS option!
3. Sunglasses- A fun frame like THIS option is perfect for a girls trip!
4. Lightweight Jacket- Love a super cute denim jacket!
5. Cozy Romper or Dress- I love rompers, especially THIS one and THIS one!
6. Swimsuit and Cover Up- You always want to bring it for your girls trip! Love THIS swimsuit and obsessed with THIS coverup!
7. Waterproof Bluetooth Speaker– Music is essential to set the mood with your ladies! I always bring mine!