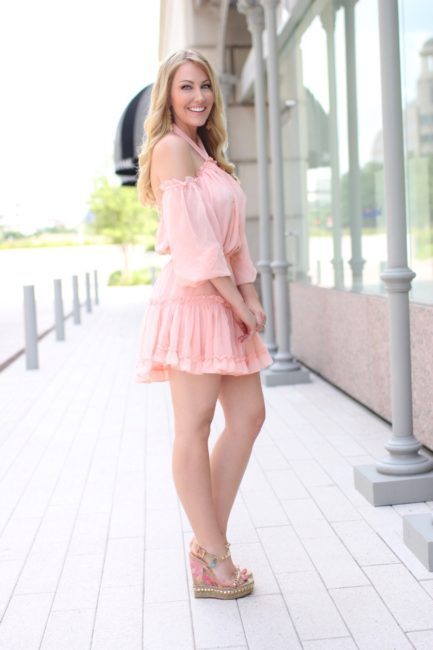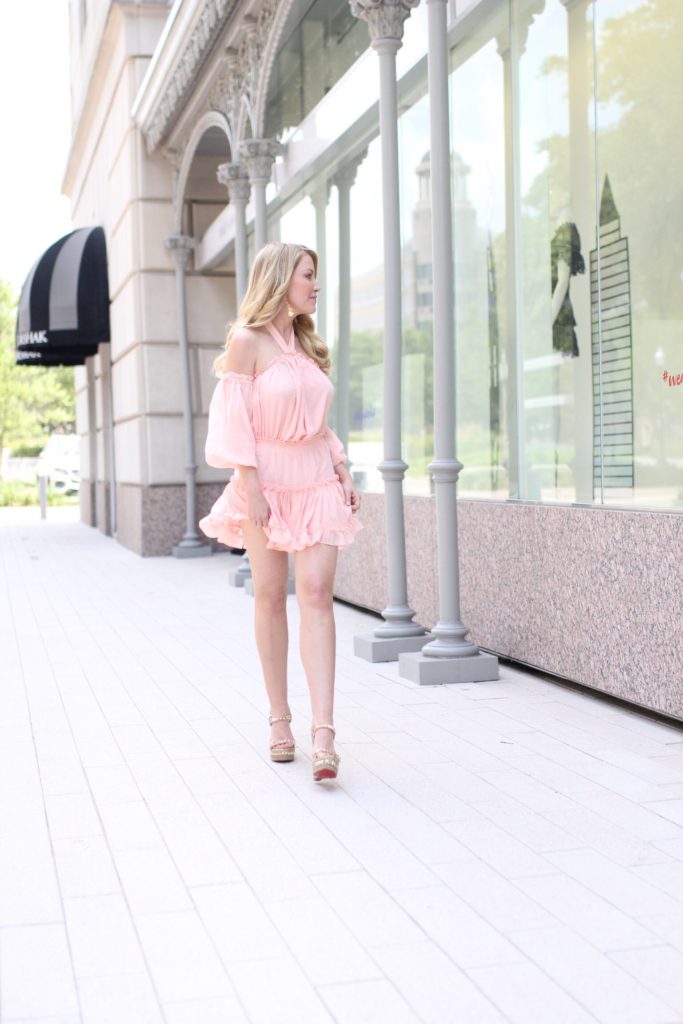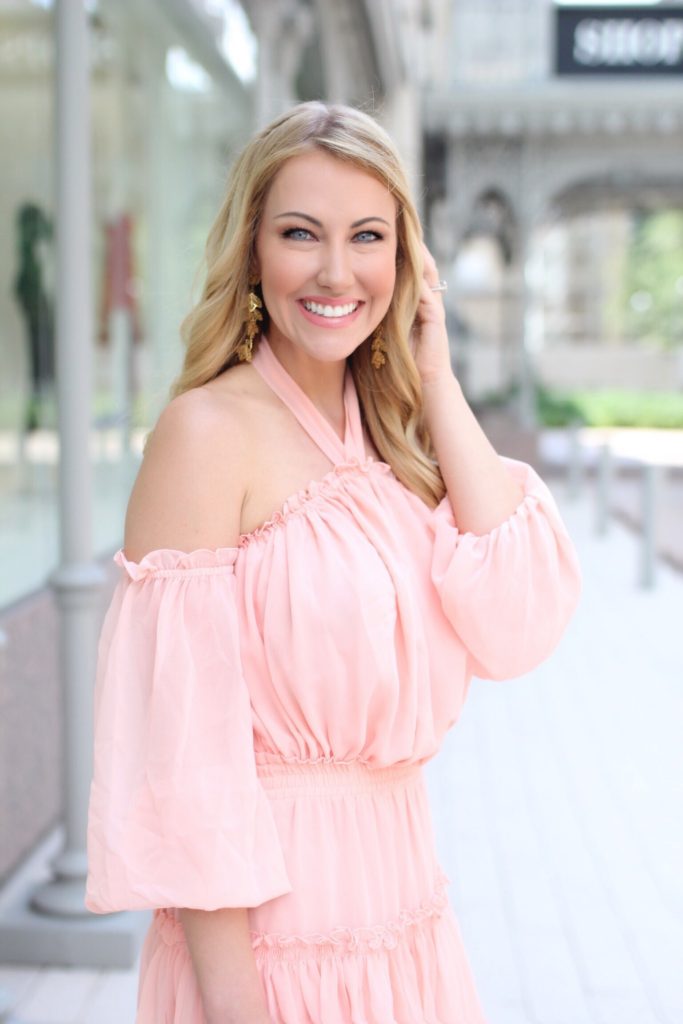 Dress:MISA, Shoes: Christian Louboutin (Also love THESE, and THESE), Earrings: Intermix (Also love THESE)
I am headed to Mexico tomorrow for a little family weekend getaway. I have spent the past few days cleaning the house from the aftermath of our boys birthday party this past weekend, buying snacks,  sunscreen and all that fun stuff, and packing the suitcases. Needless to say, I felt justified in treating myself a quick girls night!
I picked up the cutest little dusty pink dress from Shopbop last week that needed an excuse to step out of my closet. I met up with a couple girlfriends for drinks last night and threw on my comfy new summer number, along with a pair of fun wedges, and my favorite gold earrings! I bought these wedges at the Christian Louboutin sale, I want to say about a year ago, and have FINALLY found the perfect time to break them out! I don't know what has taken me so long…but don't be fooled- just because they're wedges doesn't mean they stray from his reputation for making THE MOST uncomfortable shoes. #BeautyIsPain Haha! I linked a few other (HERE and HERE) favorite fun wedges that HOPEFULLY are a bit more comfortable. I haven't bought any yet, but they're in my cart, so if you get them before me, let me know how they feel! Wishing you all the best day!