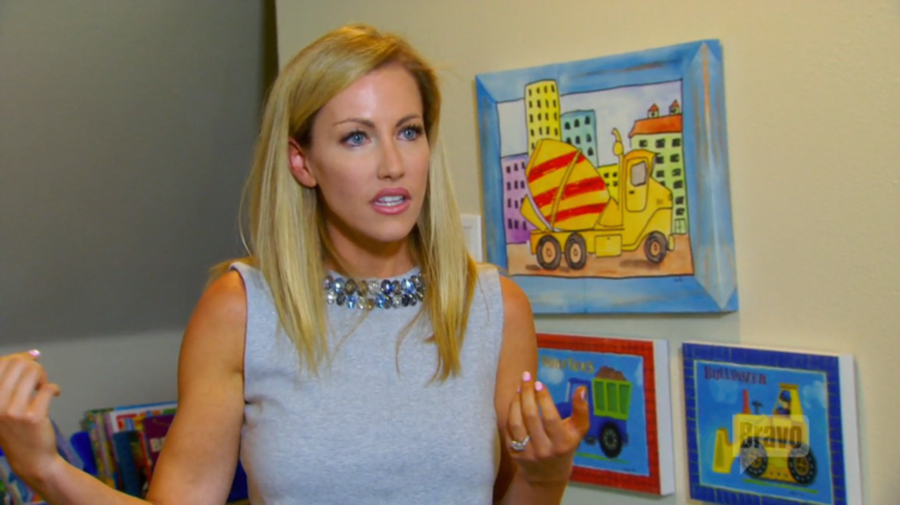 Top: Club Monaco (Similar) , Jeans: Rag and Bone, Shoes: Michael Kors (Similar)
Also Love:
Top: Parker , Shoes: Alexandre Birman
It was so fun to watch Chance's face again when he saw his room update for the first time. A year before, I removed the baby bed and updated Cruz's room. Both Chance and Cruz loved Cruz's new nautical themed room. I wanted Chance to feel just as special with a themed room. He loves and excels at sports, so a sports theme was an easy choice. I secretly worked with interior designer, Donna Strain, for months through completion to the big reveal so it would be a big surprise for Chance.
Travis loves to be involved in planning, but always at the last minute after I have put a ton of time and thought into a project. I always give him an opportunity to give his opinion, but I usually get my way. Travis is an incredible business man and leader by nature. Sometimes I feel like he forgets that I don't need him to manage things in my life. I would love for him to sit back and just let me take the lead with things around the house like decorating. He always ends up loving it.
Read the rest of my RHOD blog on BravoTV.com