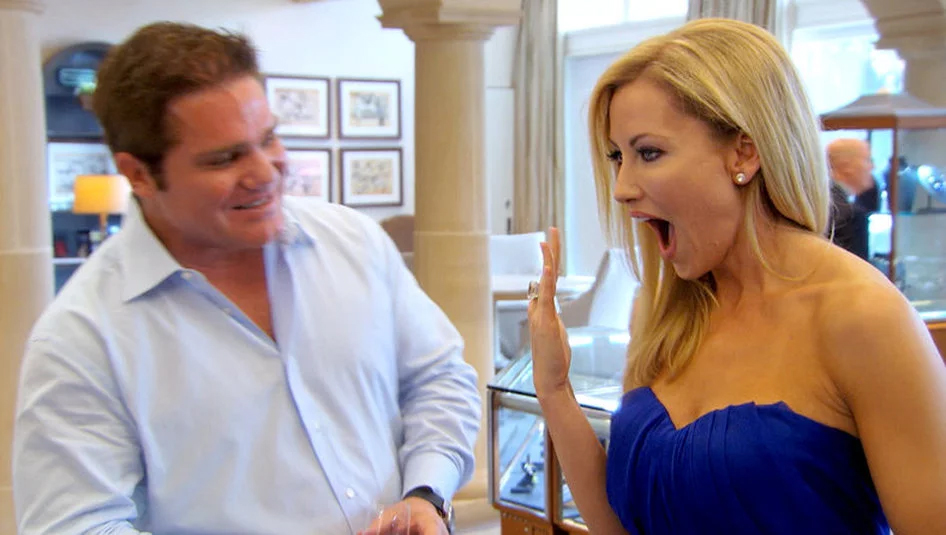 Dress: Alexander McQueen (Similar), Bag: Valentino (Similar), Shoes: Christian Louboutin, Bracelet and Ring: de Boulle
Also Love:
Dress: Nicholas, Dress: Zimmermann, Dress: Roxberi Elle, Bag: Valentino
Watching this weeks episode was surreal. It was one of those nights I hope to forget! Everything happened so fast. I thought LeeAnne Locken and Tiffany Hendra had left so was shocked when Tiffany came back in. I thought maybe Tiffany wasn't able to catch LeeAnne before she drove off. Looking back on the episode, I honestly don't think I even heard her apology because I was still in a state of shock at what had just happened and all I could think about was wanting to go home to my family. As I watched their heated argument it hurt me to see friends shove each other and speak to each other like that. I felt bad for both of them. Tiffany has been gone for so many years, came back home hoping for a new start and relaxing life, but appears to have taken on a new job of coach and mediator. She has to be emotionally exhausted from continually coaching LeeAnne to try to keep the peace and defending LeeAnne to us when she goes off on us. I was amazed that LeeAnne questioned Tiffany's loyalty because Tiffany has done nothing but defend her and try to get the rest of us to see "the LeeAnne she knows." They were both hurting and it was hard for me to watch. Even though I don't trust or feel safe with LeeAnne, I don't want to see her hurt.
Read the rest of my RHOD blog on BravoTV.com