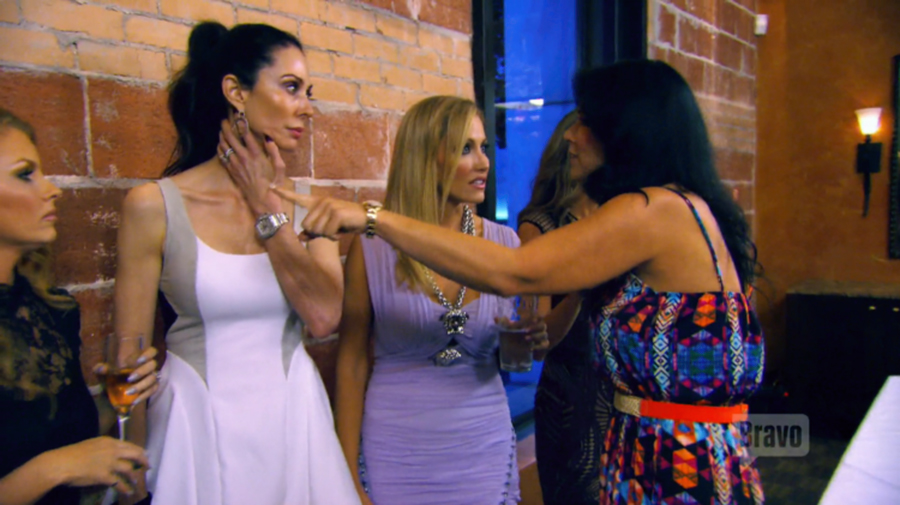 Dress: Versace (Similar), Shoes: Christian Louboutin
Also Love:
Dress: Roland Mouret, Dress: Elizabeth and James, Dress: Adelyn Rae
Thank you all so much for tuning into this week's episode.  This episode is one that I have been excited about and dreading for quite some time.  First, I am so excited to show you my life, my family, the sweet town and people who have shaped my life and made me the person I am today. Family is important to me. I was raised in a sweet, small town. My parents were not rich, but I was always abundantly blessed with the love and time that my family gave me. I grew up knowing the value of family, time and love. Climbing social status circles and material things were not stressed.  My past and upbringing are something I embrace. I am so proud to be a small town girl with a loving family and to have experienced the simple things in life. I know what is real and important.  I love that my boys get to come home to Coweta and see such a sweet side of life. I never want my children to lose touch with these values and only see life through the eyes privileged, big city competition.  The towns people of Coweta and my family give my boys a strong sense of family and the joys of growing up in the country, catching tadpoles with grandpa, going to garage sales with my mom, attending my sweet childhood church and just sitting on the front porch with my friends talking and laughing.
Read the rest of my RHOD blog on BravoTV.com