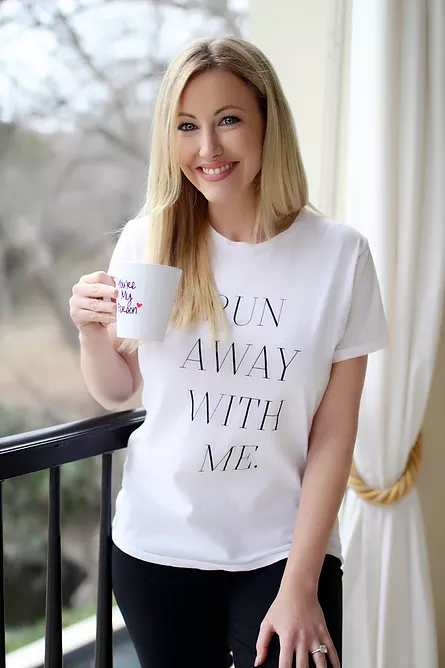 Tee (Sold Out, Similar), Leggings, Mug 
 My favorite way to start the day is in a comfy cozy tee, out on the patio with a cup of coffee.
I love to have my quiet time, after dropping the boys off at school, just to take a minute to step away
from my crazy day to day schedule and have a few minutes to myself.
No emails. No phone calls. No crying kids. Just my coffee, my cozy tee and me. 
Wishing you all the best day!
❤️
Stephanie