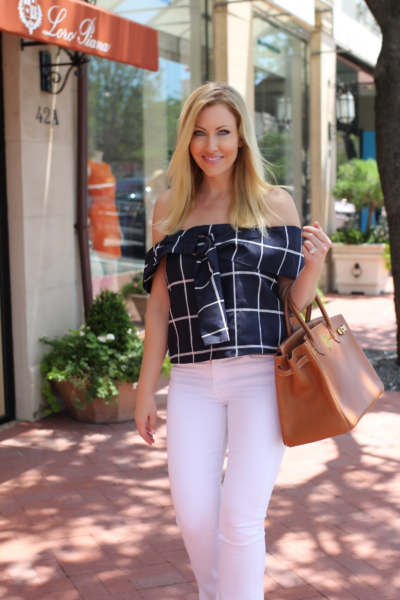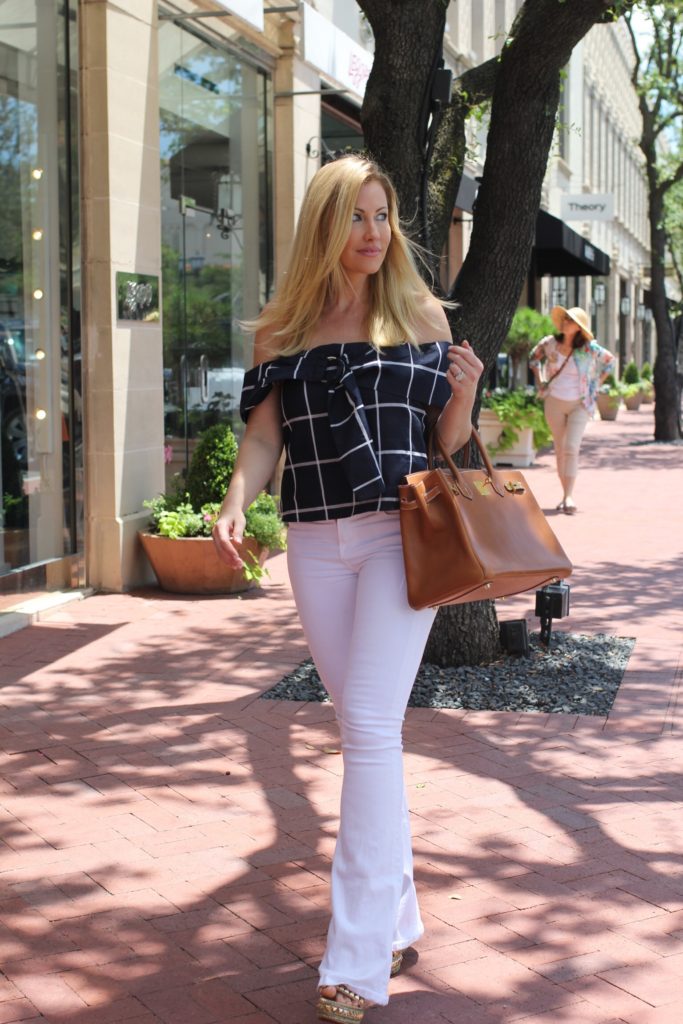 Top: JOA, Jeans: Frame Denim, Earrings: Loren Olivia, Shoes: Christian Louboutin, Bag: Hermes
A few months ago, Travis and I took our two little boys, Chance and Cruz, down the the passport office to get their passports made. We didn't have any trip in mind when we had them issued, but Travis and I travel so much out of the country that as the boys get older, we would love to start taking them on some adventures with us.
Well, they received some special packages in the mail a few weeks ago with their brand new, shiny passports and they are OBSESSED! No joke, Cruz took his to show and tell on the last week of school- he was so proud! They came together and made a list of all the places they want to go this summer, and I kid you not, this list had about 8 different destinations on it with the likes of France, Dubai, Australia, Japan, and a few others! Oh boy!
While we are not doing that,Travis and I decided to take them on a little weekend Mexican getaway so they can utilize these passports that are apparently burning holes in their pockets!
And you know me, ever beach trip is an excuse to find some cute new summer essentials, and I am already off to a great start! I originally bought this JOA top for our trip, but it looked so lonely in the bag, I had to break it out for a trip around town before hand. Oops!
Here are some of the other great and affordable finds I am taking along with me!
Hope you found a few summer pieces that you can add to your wardrobe this season!
Wishing you all the most amazing day!
❤️
Steph