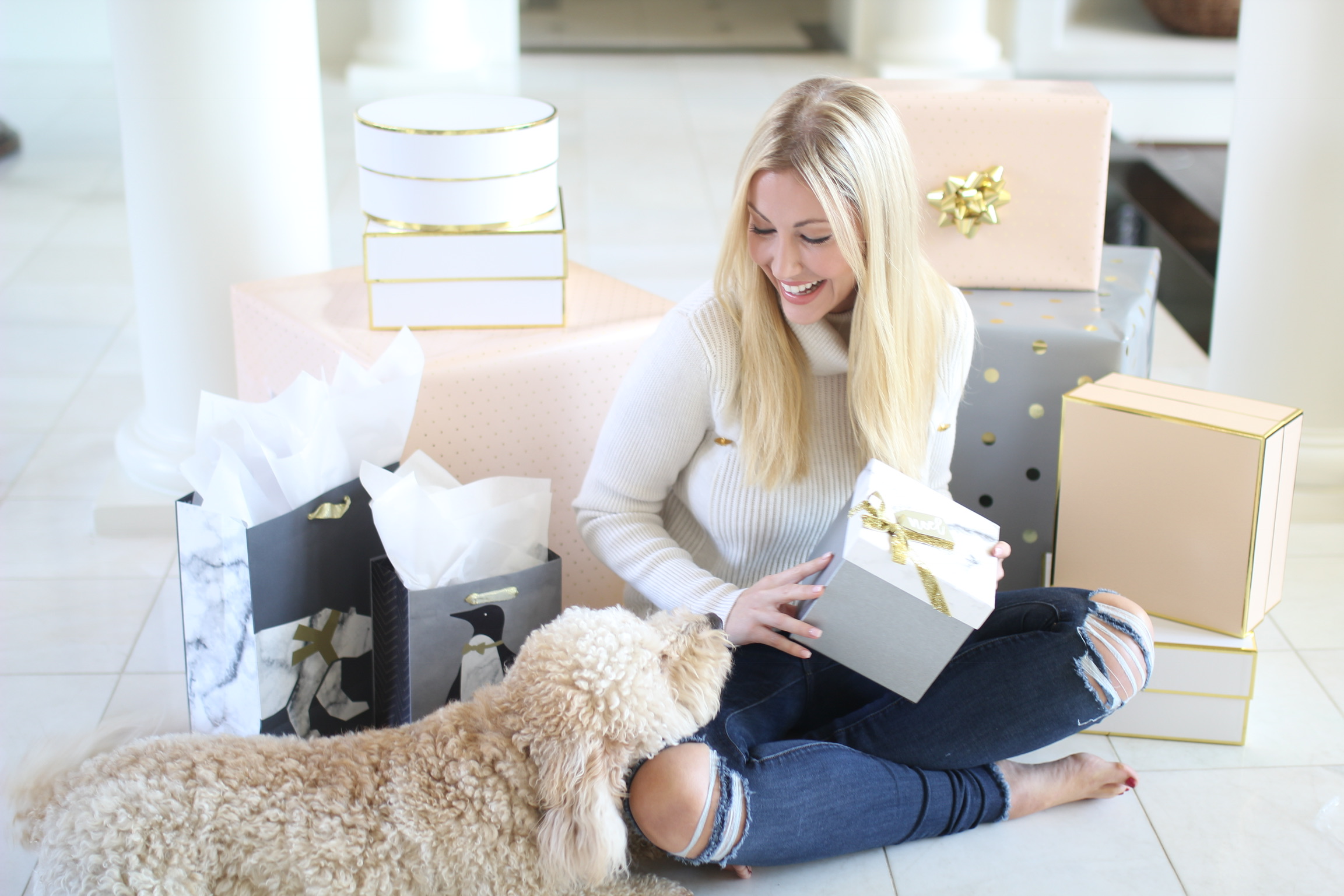 Sweater: Veronica Beard | Jeans: Frame Denim | Gift Wrapping: Sugar Paper
Every year, the holiday's roll around and while I am busy decorating the house, pretending that I bake cookies and gift shopping for the boys, mama still manages to pump out a Christmas list of her own. I actually start my list in early November because I have to drive these gift ideas home for my hubby, in order for them to stick. I kid you not, one year I showed Travis this pair of shoes that I wanted at least 5 times, every time we would pass by the store. We are a week out from Christmas, Travis goes to the store to buy my shoes that I have been asking for, for the past two weeks…and he buys a completely different pair. What? How? I don't know! But ever since that incident, I make sure that he knows model numbers, colors, I make a map of the store, I give him a sales associates cell phone number- it's fool proof! ?
This year, I thought I would share some of the items that are on my Christmas wish list! We are only a few weeks away from moving into our new home, so some items are fun decorative pieces that I am eye balling, I love new athletic wear, shoes are must and there is always a new handbag that I am coveting!
If any of you are struggling on your Christmas list, or if you are looking for some great gift ideas to get that special girl, here are some of my favorite things! And Travis, literally all you have to do is click on the picture of the item and it will take you DIRECTLY to the shoppable site! You got this!
The Stocking Stuffers
(Under $100)
Home Sweet Home
Shoes, Shoes, Shoes!
All Dressed Up
All About The Bag