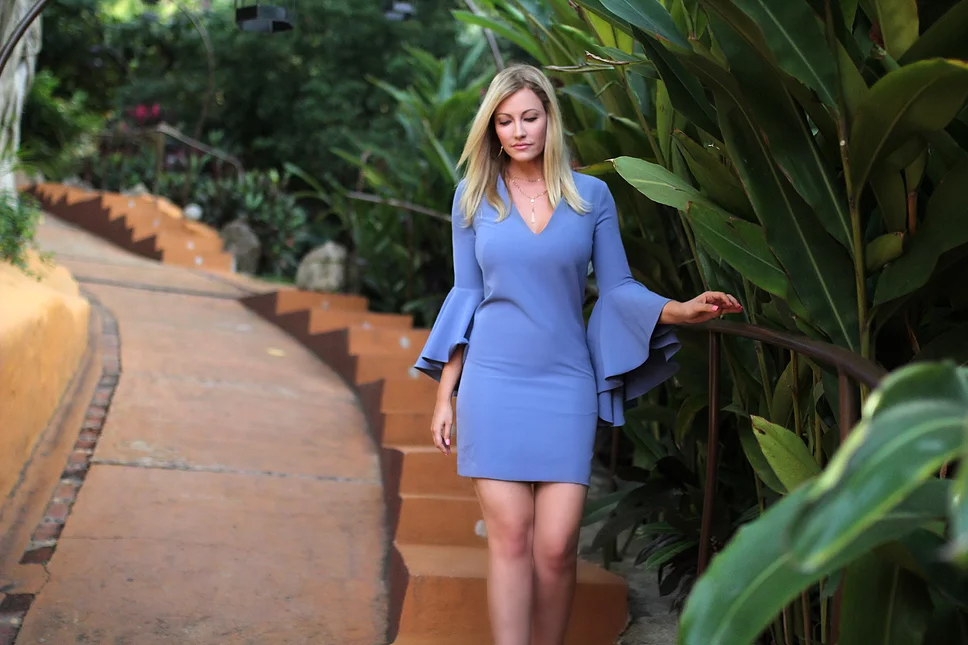 A vacation to Mexico calls for a little extra flare in your packing, and this girl is all about some flare! 
  I was all into bell bottom jeans this past summer (just bought these and these), which then transitioned into a new found love for flared sleeves and this dress gives major flare! 
Vacations are the perfect time to have a little more fun with your outfits. You are going out for drinks, having dinners, running around town; why not?
I linked some of my other favorite flare sleeve tops and dresses for you all, most of them being at very affordable prices. Fashion can be fun, and super inexpensive!
Tops:
 Dresses:
Wishing you all the best day!
❤️
Stephanie