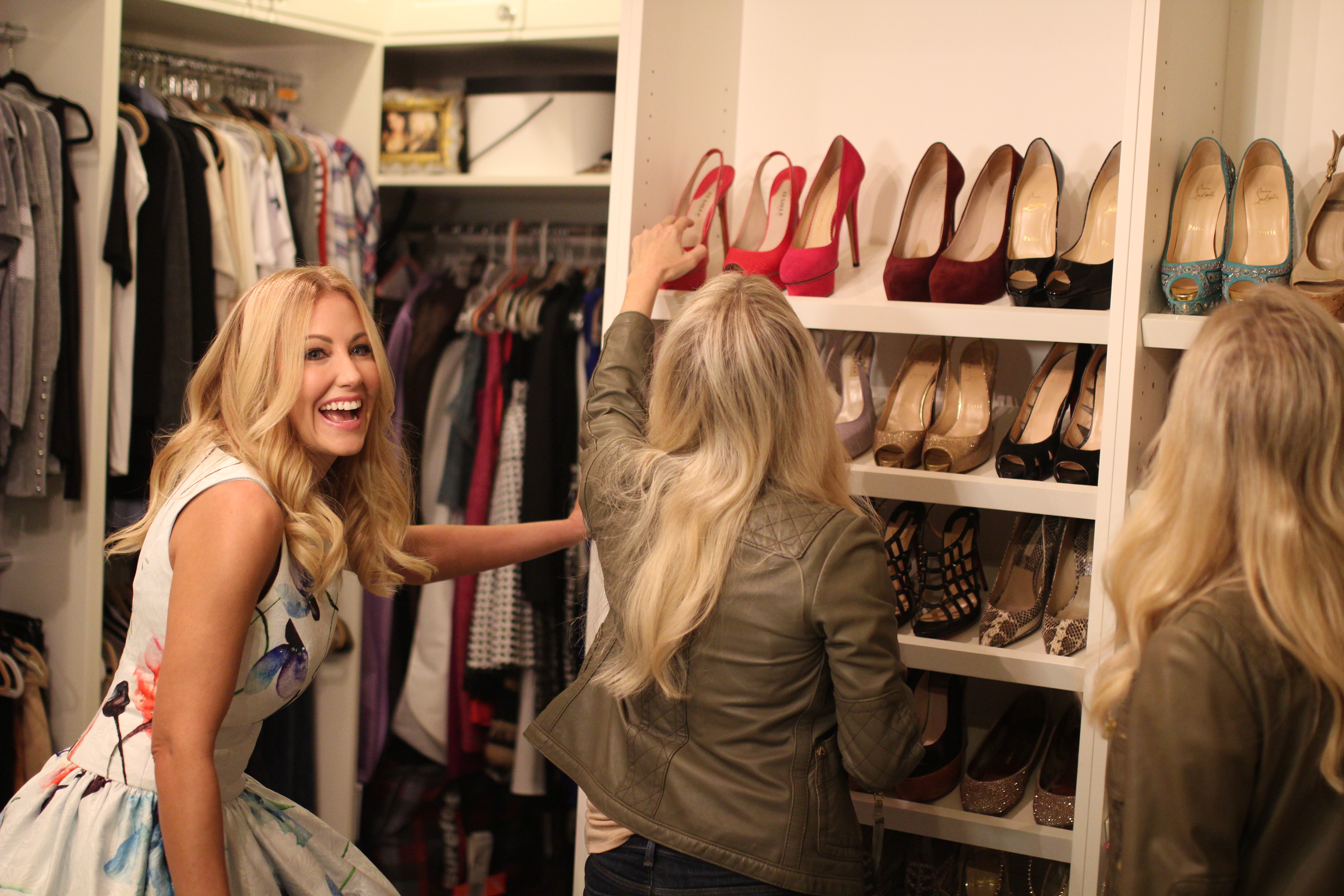 As a little girl, in Coweta, Oklahoma, I used to flip the pages of magazines,
from the many subscriptions that my mom would receive in the mail. I used to dream of one day feeling
as beautiful as the girls that graced the pages of these gorgeous magazines.
 A couple weeks ago, that little girl from Coweta, Oklahoma dreams came true! 
The friendly folks of Bella Magazine knocked on my front door and made me feel like the most special girl in the world.
My incredibly talented friend, Daniel Blaylock was in town and did the most amazing job with my glam for the day!
I met the sweetest ladies, Mindy and Paula, aka The Style Duo, who styled me in the most fabulous, glamorous clothes!
I was obsessed with literally everything they brought for me to wear that day!
And the super sweet Editor-in-Cheif of BELLA New York Magazine, Courtenay Hall, came along and made the day all the more special! 
Hair and Makeup by Daniel Blaylock
 Dress: Paula Varsalona, Shoes: Charlotte Olympia
Shoes: Christian Louboutin 
Dress: Chiara Boni La Petite Robe 
 Dress: Self Portrait 
Thank you Bella Magazine, Courtenay Hall, The Style Duo and Daniel Blaylock for making my dream come true! 
❤️
Stephanie
Keep an eye our for my spread in the spring issue of BELLA New York Magazine!