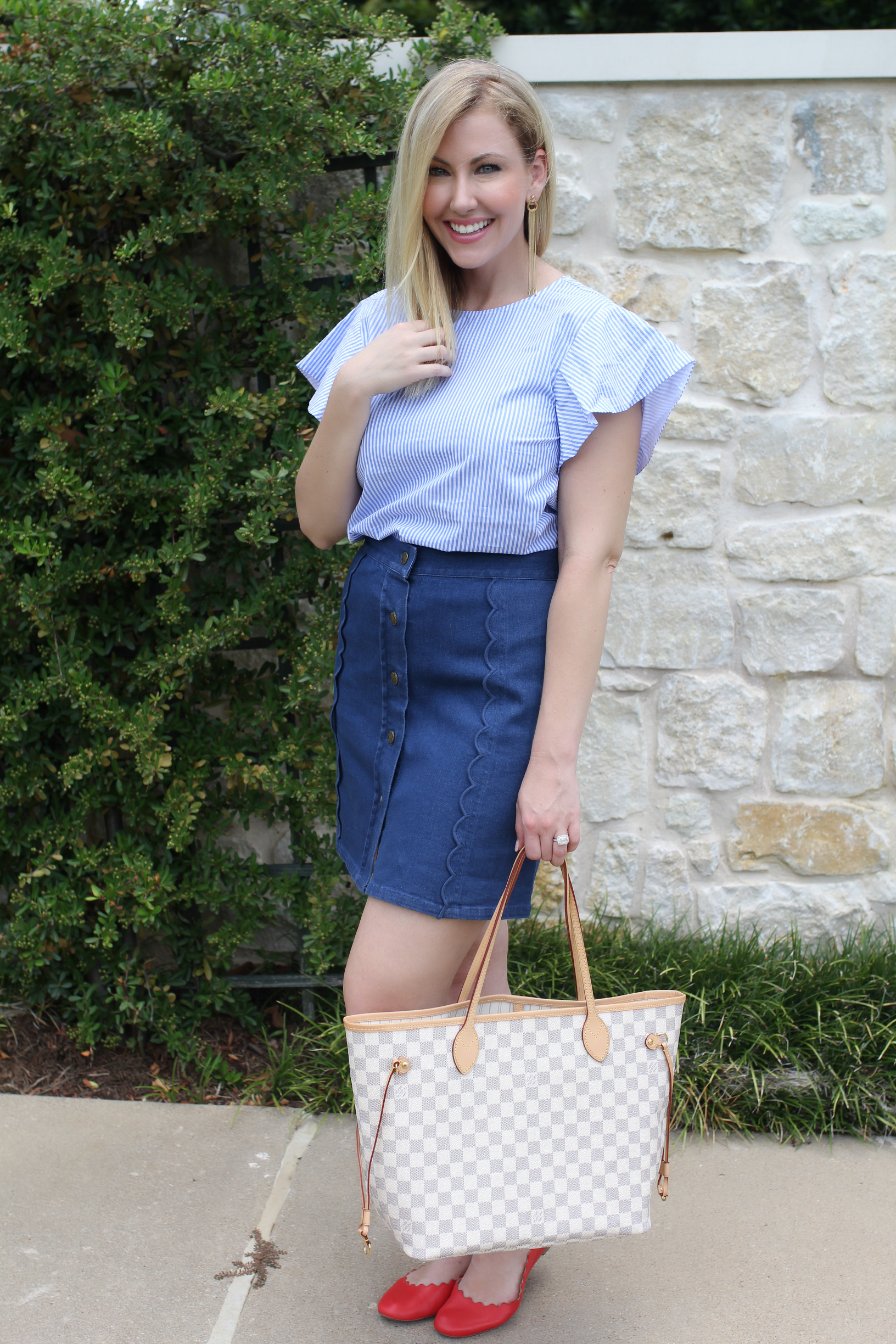 Top: Draper James, Skirt: Draper James, Earrings: Loren Olivia, Shoes: Chloe, Bag: Louis Vuitton
(Click on BOLDED names for direct links to item)
I have been desperately trying to bring the denim skirt back for like a year and a half now, but have yet to find a way. Then, while strolling through Nordstrom this past week, I stumbled upon Reece Witherspoon's new collection, Draper James, and ta-da! There it is! The most perfect denim skirt I always knew I needed, displayed right in front of my eyes, perfectly placed on a mannequin! I wish I could tell you I contained my excitement, but I would be lying if I did. The A-line fit, the high quality material, the scalloped detail, the buttons- I probably (definitly) looked like a crazy person! I paired this skirt with a Draper James top that I found laying on a display table and was pleasantly surprised with how the sleeves fell on my shoulders, providing much more fabulously than I originally anticipated.
I threw on my new cozy Chloe flats (my heels and I aren't on speaking terms at the moment), grabbed my trusty Louis Vuitton Neverfull, and headed out for the day, in probably one of my favorite outfits in a long time!
If you haven't checked out the Draper James Collection, I HIGHLY suggest you take a peek! Everything is at a fairly reasonable price point, all offering a modest yet trendy appeal.
Wishing you all the best day!
❤️
Steph