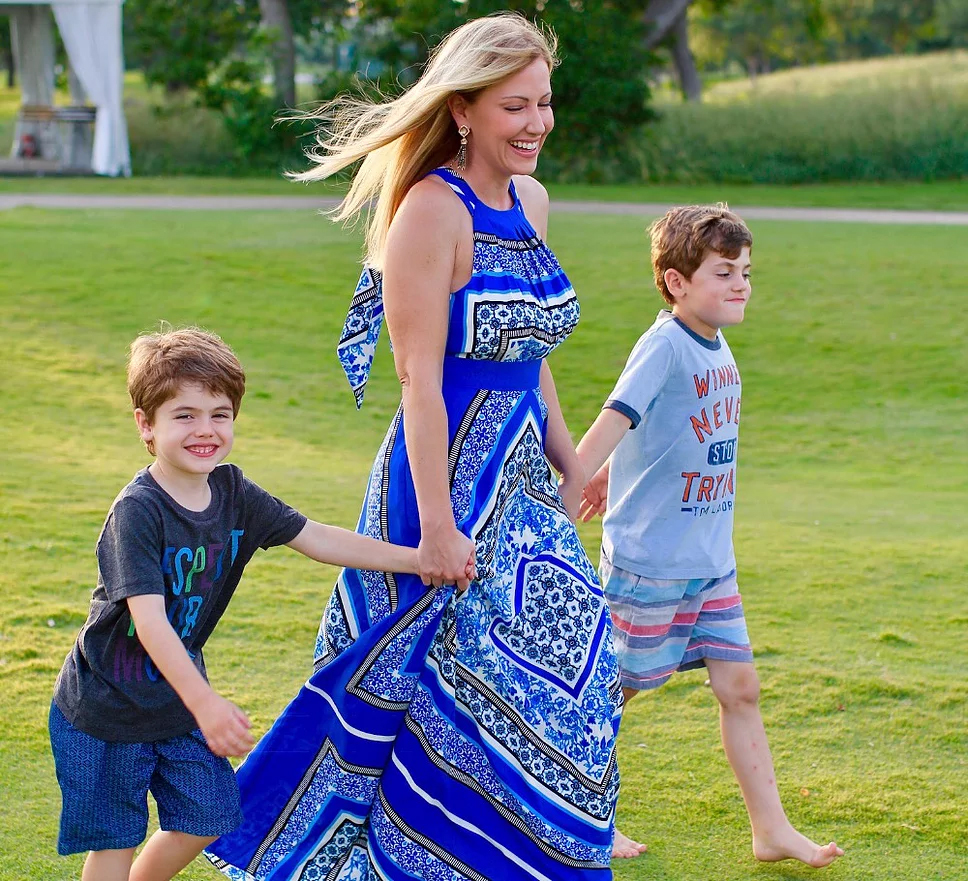 Dress: Eliza J, Earrings: Kendra Scott 
Dear Chance and Cruz,
Almost 8 years ago, Chance came into our lives and blessed your daddy and I beyond belief. Two years later, another little handsome boy, named Cruz, came into this world with a personality so bright, it was as if we had been living in darkness. Both your daddy and I were so looking forward to the opportunity to be parents, but we had no idea that God would bless us with such amazing little boys as yourselves.
 Chance- You have the knowledge and ability to take over the world if you wanted. You are so bright, and I love the passion you have for learning, always advancing yourself and striving to be the best you, you can be. You have so much of your daddy in you, and I thank God for that everyday! You are going to do big things in this world, and I will always be right there on the sidelines, as your biggest cheerleader! I know you're getting older, and mom isn't as "cool" as she used to be, but know how much I love spending time with you and cherish each moment we get to make memories together! You will always be my baby, and I will always be your mommy!
Cruz- My little Cruzer! I see so much of myself in you, its scary! You have a heart of gold, and don't ever let anyone tell you differently. Your love for animals, your compassion towards others, and your gentle heart are just a few of the many qualities that I love about you. I see the passion in you to help others and it makes my heart full just thinking about the great things you are going to do in this world. You are my cuddlier, my bug collector, and my little free spirit. Your bubbly, bright personality is infections; it's impossible to have a bad day when your smiling little face is running around. You're my baby boy, and you know how cool mommy is (poor Chance forgot) so don't ever forget that! 
Both of you boys have brought so much joy and love into our lives!
Your daddy and I love you very very much! 
Love, 
Mommy